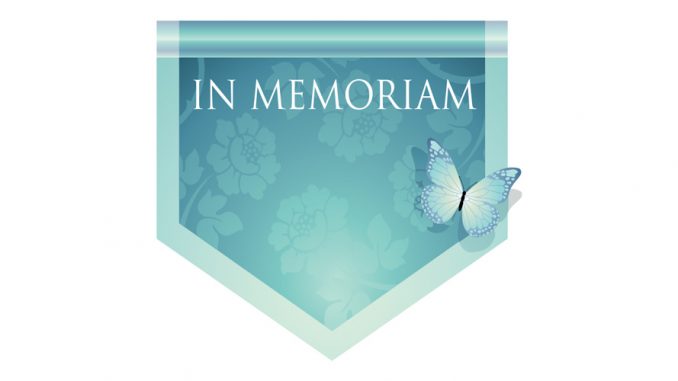 A celebration of the life of Doris Marie McCune, 78-year-old Buffalo resident who passed away at the Amie Holt Care Center in Buffalo on August 12th, will be held Saturday, August 20, 2022, at 10:00 a.m. at the Harness Funeral Chapel in Buffalo, Wyoming with Pastor Laura Blackstone officiating. A private family inurnment will be held at a later date. Online condolences may be made at www.harnessfuneral.com.
Doris Marie McCune was born on September 28th, 1943, to Ernest Howard and Dorothy Margaret (Shephard) McCune in Eldorado, Illinois. She attended school in numerous states and graduated from Tyler County High School in Middlebourne, West Virginia in 1961. She attended nurses training and became a Registered Nurse in 1965. Doris worked at various hospitals in West Virginia and at Colin Anderson Center for disabled children and adults. Later she worked for the state of West Virginia as a nursing home inspector. After retiring, she remained in West Virginia for two years then moved to Buffalo, Wyoming in 2004 to be close to family. She was a resident of the Amie Holt Care Center for nine years.
Throughout her life she enjoyed many crafts, knitting, crocheting, ceramics and visiting with her friends and family. Doris was always ready to go places.
She is survived by her brother Carl McCune and wife Joyce of Parkersburg, West Virginia, her sister Shirley Shelton and husband Marvin of Buffalo, Wyoming, sister-in-law Diana McCune of Mills, Wyoming and stepsister Louise Johnson and her family of Washington; five nieces, six nephews and numerous great nieces and nephews. She was preceded in death by her parents, her brother Rodger Wayne McCune, a great niece and a great-great nephew, and stepmother Margaret McCune.