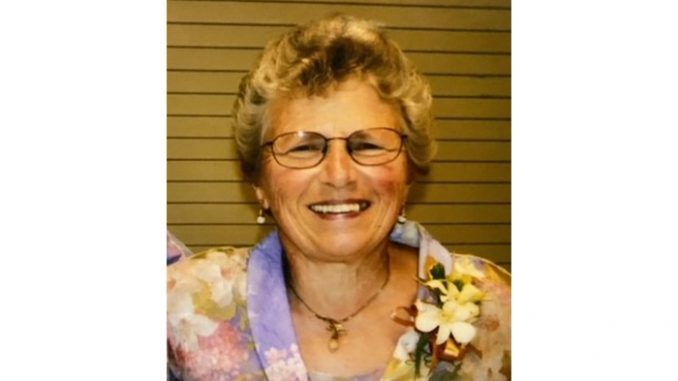 On May 27, 2022, June Elaine Bender left this world to be with her mother, Mae; father, Jay; and brother Kenneth.
June was born May 6, 1940, in Lancaster, Pennsylvania.  In 1958, June graduated from Penn Manor High School in Millersville, Pennsylvania, and then enrolled in the Methodist Hospital School of Nursing in Philadelphia, Pennsylvania, and graduated in 1961.  June first worked as a registered nurse for Kentucky Frontier Nursing Service and then for St Joseph's Hospital in Lancaster, Pennsylvania where she met her husband, Carl.
June and Carl married on September 23, 1963, in Lancaster, Pennsylvania.  They honeymooned in Sheridan, Wyoming, and returned to make a home in 1967.  June continued her nursing career at the Veteran's Administration Medical Center, Memorial Hospital, School District #2, and Sheridan County Public Health. 
June is survived by her husband, Carl; daughters Celeste Bohling of Rapid City, South Dakota, and Donna (Chris) Portmann of Aberdeen, Washington; her older brother, Wayne of Marticville, Pennsylvania.  June was a loving grandmother to six: Kseniia Brewer, Matthew and Ryan Hines, Brianna and Noah Bohling, and Alexandria Portmann.
Memorial donations to honor June may be made to First Baptist Church, 3179 Big Horn Avenue, Sheridan, Wyoming, 82801, where June was an active member for over 50 years.  She lived a life full of family, friendship, chickens, gardening, canning, and outdoor activity.  June never met a stranger and there was always an extra seat at her table.  If you left her home hungry, it was your own fault.  She will be remembered as the heart of her family and the ultimate hostess. 
A Viewing for June is at 9:00 A.M. and the Funeral Services at 10:00 A.M., on Friday, June 3, 2022, at the First Baptist Church with Pastor Chad Cowen and Brad Kremensek officiating.  Interment will be in Juniper Heights in the Sheridan Municipal Cemetery. A reception will follow at the church. Online condolences may be made to www.sheridanfuneral.com. Arrangements are under the care of Sheridan Funeral Home.