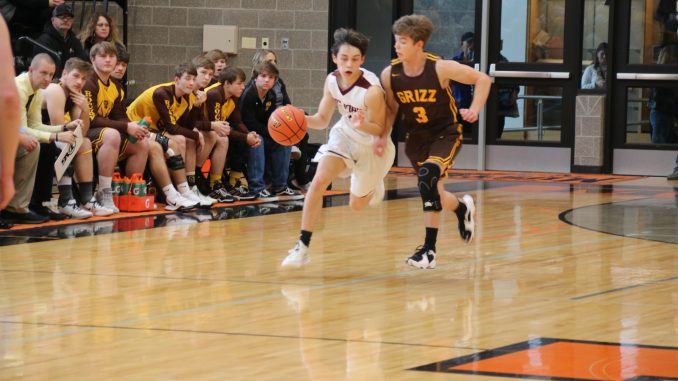 The Big Horn Boys Basketball team limited defending 2A State Champ to 8 of 37 shooting from the field (21.6%), and allowed only 5 points in the first half (1 in second quarter), as the Rams would win 41-23, in the first round of the 2022 2A State Tournament.
BH Junior Toby Schons had a double-double scoring 17 points and grabbing 10 rebounds.
Cooper Garber scored 10 points as well, but was 1 rebound short of a double-double.
Each team made 1 3-pointer on the game.
The Rams advance to the semi-finals on Friday, March 4th at 7:30pm at the Ford Wyoming Center vs. Wind River.