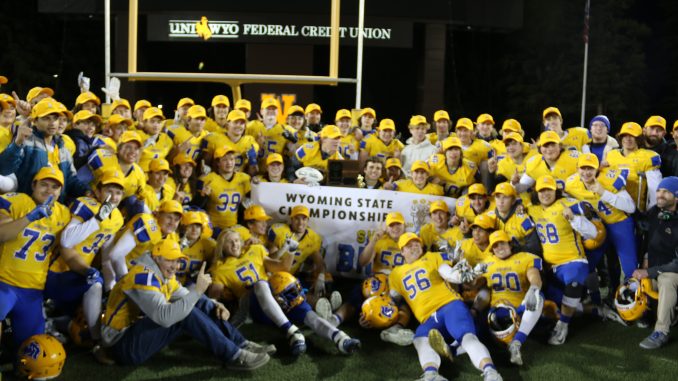 The Sheridan Bronc football team has been enjoying their home away from home when it comes to state championship wins as of late.
That's not to say there's anything wrong with Sheridan's home field.
Carter McComb scored 2 touchdowns, including the opening kickoff for 88 yards, and Colson Coon ran for 233 yards with 4 TD's of his own, as the Sheridan Broncs defeated Rock Springs 45-27, to win the 2021 4A Football State Championship.
It's the 28th football state championship in Sheridan history, including 5 of the last 7.
Since the football championships were moved to War Memorial Stadium in Laramie in 2009, Sheridan is 7-2 in those games.
The Broncs finish the 2021 season with a record of 11-1.