Swimming in dual competitions at home on Friday, October 1st and at Casper on Saturday, October 2nd, the Sheridan Girls Swimming split the weekend vs. their competition.
At home they beat Thunder Basin (110-53), but lost to Campbell County (99-79)
Then at Casper, they beat Thunder Basin (120-55) and Natrona (137-33), but lost to Kelly Walsh (93-90) and Campbell County (106-76).
The next scheduled girls swim meet is scheduled for Saturday, October 9th at home in dual with Kelly Walsh, beginning at 10am.
Friday Dual Meets at Sheridan Results: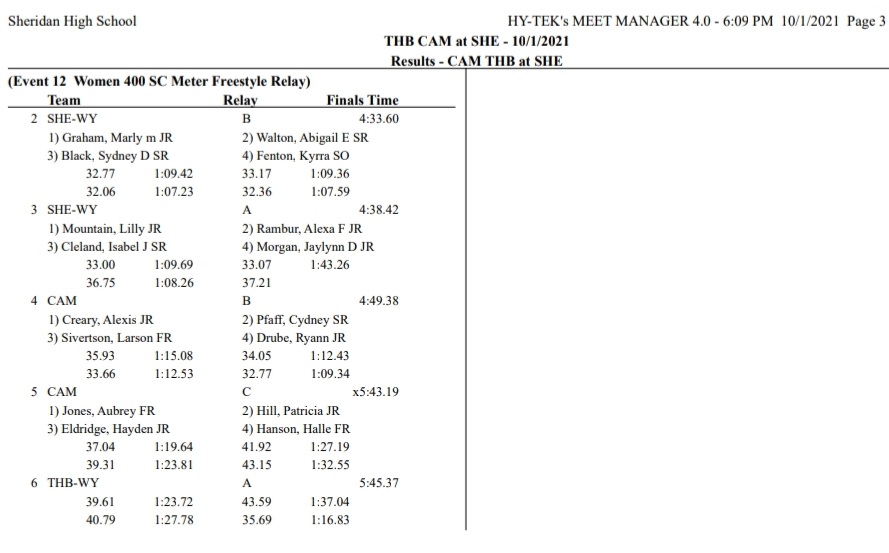 Saturday Dual Meets at Casper Results: