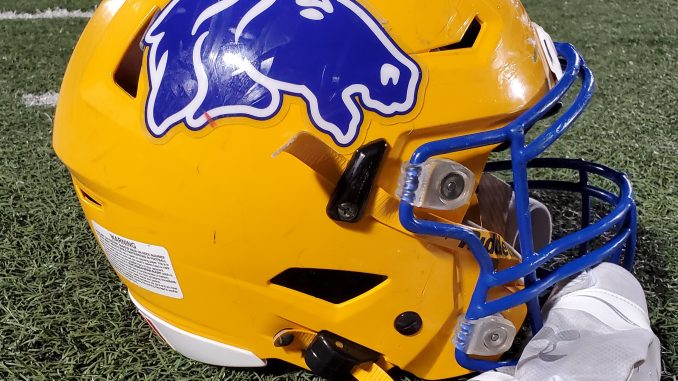 The Sheridan Bronc football team gave themselves a chance to win or tie the game, but their efforts came up short.
Trailing 24-21 with less than 3 minutes to go and Cheyenne East in a position to put them game away, the Broncs forced a fumble and recovered at their own 9.
They then drove to the Thunderbird 3 yard line with 6 seconds to go, but the tying field goal try missed right and Broncs would lose their first game of the season.
Sheridan struck first as Carl Askins connected with Dom Kazsas from 17 yards to make the score 7-0, after 1 quarter.
In the 2nd, East kicked a field goal to make it a 7-3 game, then the Broncs returned the ensuing kickoff to the Thunderbird 26 yard line.
Colson Coon would finish the job a few plays later to put his team ahead 14-3.
East would answer with 1:09 before halftime, with a touchdown and the 2-point conversion, to make the score 14-11 at halftime.
The home team would take the lead with 3:41 to go in the 3rd quarter to make it 17-14, after the PAT was no good.
In the 4th quarter, East would score with 8:01 to go, to move ahead 24-14.
Sheridan responded 1 minute and 23 seconds later, as Askins hooked up with Kaszas again for 44 yards, and the Broncs trailed 24-21.
East would chew up the clock, Sheridan caught a break, but couldn't cash in, to end the game.
The Broncs are now 4-1 on the season, and return home on Friday, October 1st vs. Natrona County.
Kickoff is scheduled for 7pm.