The Sheridan girls swim team had a pretty good weekend in the pool.
On Friday (September 17th) the Lady Broncs finished 2nd behind Campbell County, and ahead of Cody, Thunder Basin and Buffalo in a 5-team meet in Gillette.
Then on Saturday (September 18th), Sheridan hosted Kelly Walsh in a dual meet and came out ahead by 5 points.
The next scheduled swim meet is the Sheridan Pre-Invite on Friday, September 24th starting at 4pm and then the Sheridan Invitational on Saturday, September 25th starting at 10am.
Friday Swim Meet At Gillette Results: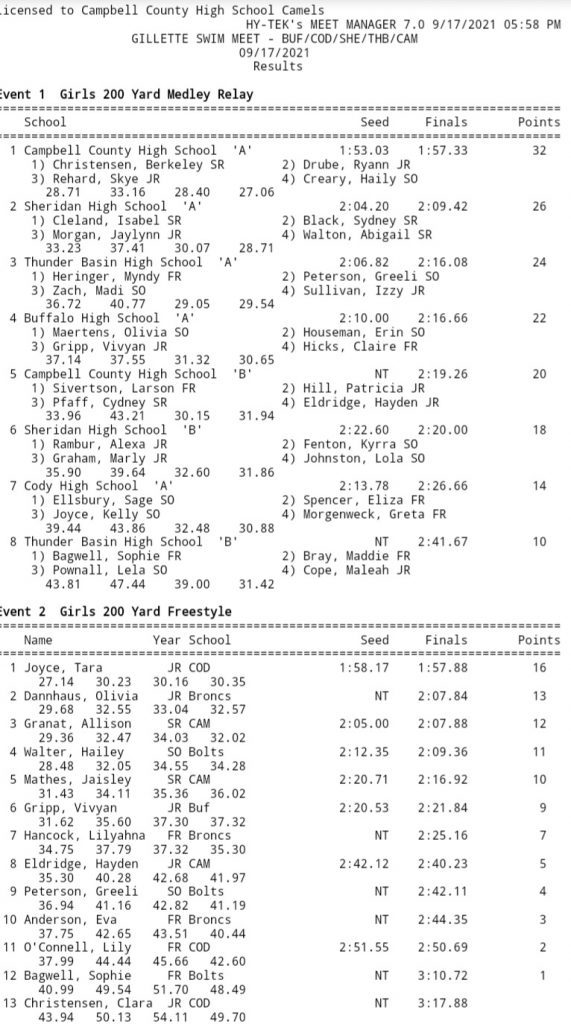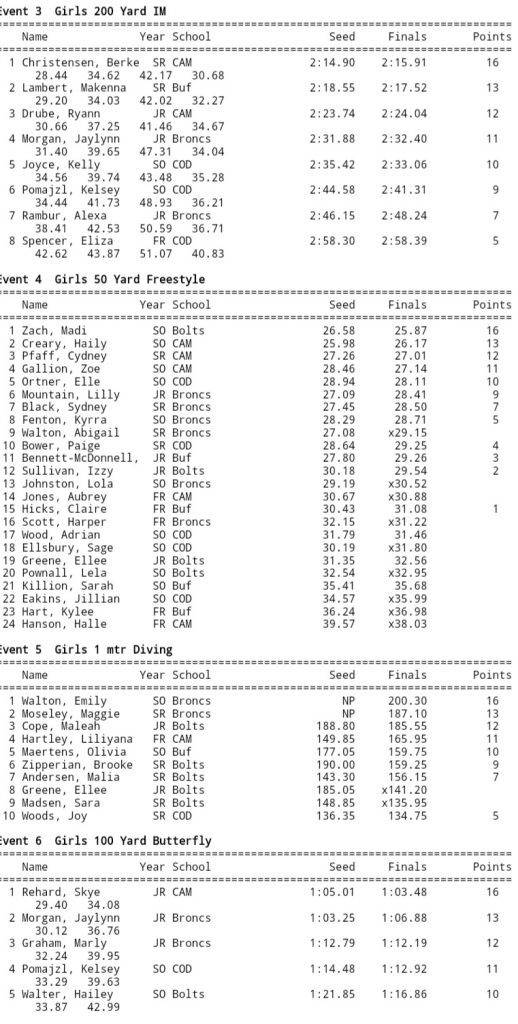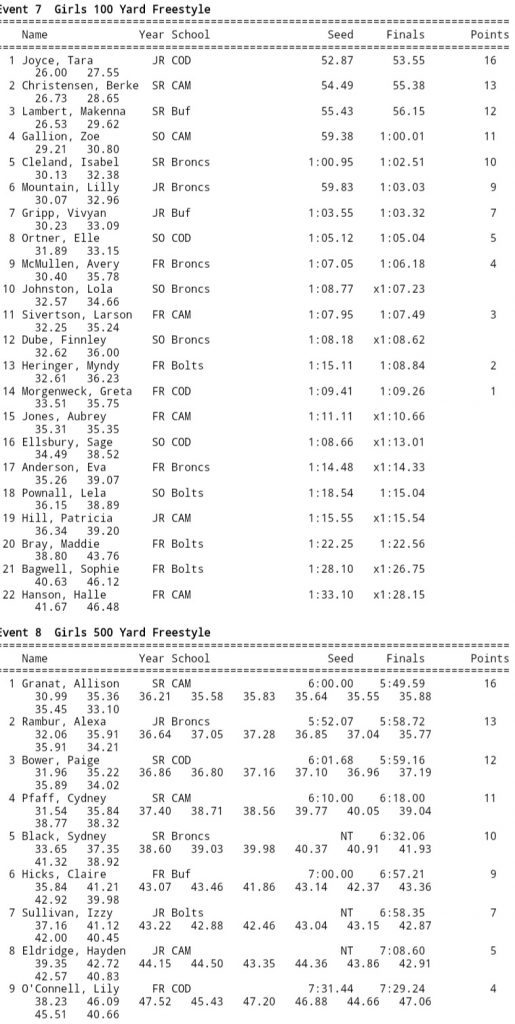 Saturday Home Dual Meet Vs. Kelly Walsh: