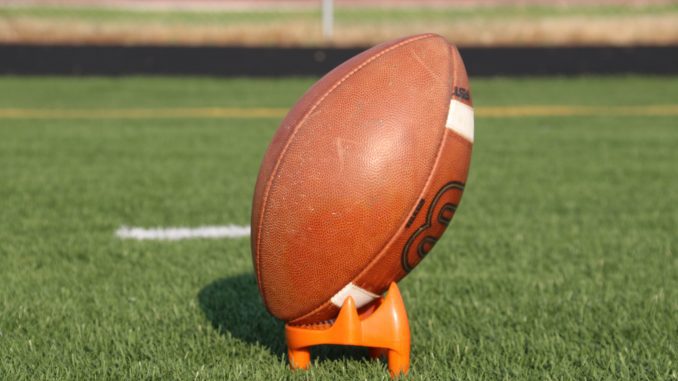 SHERIDAN COUNTY SCHOOL DISTRICT TWO – Due to the face covering mandate in Sheridan county school district two spectators at indoor event at Sheridan high school will be required to wear face covering while attending those events. here's Sheridan high school Activities Director Don Julian.
Outdoor events are different but Julian is still asking fans to stay safe.
And he says after one full week of fall sports and activities at the high school things so far have run pretty smooth.
HIGH SCHOOL FOOTBALL – The Bronc football team will host Cheyenne South Friday night we will have it live for you on 14-10 KWYO and 106.9 FM the First Federal bank and trust pregame show starts at 5:30 with kickoff at 6:00.
The Big Horn Rams season opener will be over in the Big Horn Basin at Lovell Friday.
The TR home game with Thermopolis has been canceled because of COVID issues in Hot Springs county.
COWBOY FOOTBALL -,The Wyoming football Cowboys open their season at home a against Montana state Saturday afternoon pregame starts at 1:00 with kickoff at 2:00 on 14-10 KWYO and 106.9 FM.
VOLLEYBALL – Our Sheridan county high school volleyball teams are on the road this week playing tournaments the Lady Broncs will be in Gillette.
GOLF – The Bronc and Lady Bronc golfers tee it up in Buffalo tomorrow.
SWIMMING / DIVING – The Lady Bronc swimmers and divers host a meet with Buffalo Saturday.
TENNIS – The Bronc and Lady Bronc tennis teams head to Cheyenne for matches Friday and East and Central they will play at Torrington Saturday
CROSS COUNTRY – The Bronc and Lady Bronc cross country runners compete at a meet in Spearfish, South Dakota Friday.