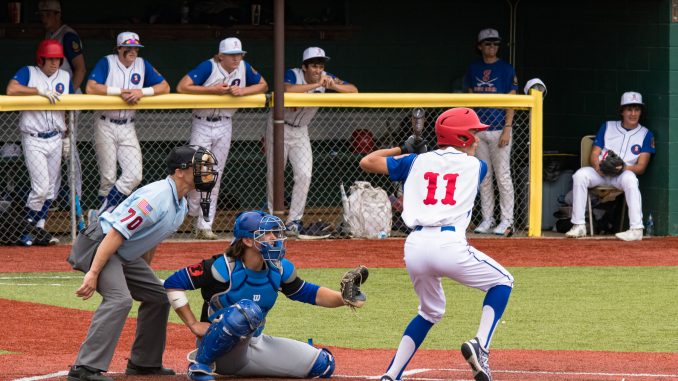 TROOPER BASEBALL – The Sheridan Troopers get back into action tonight hosting a conference double header with Laramie the first game will start at 5:00.
Tomorrow the Troopers will play a double header in Billings against the Billings Scarlets and close out the regular season at home Friday with a return double header with the Scarlets.
The Wyoming Double "AA" state tournament starts on the 26th in Laramie.
BRONC FOOTBALL – The Sheridan Bronc football team is hosting a mini camp this week and along with it their "Little Bronc" football camp for kids all the action got underway yesterday .
Number one for Head coach Jeff Mowry is dealing with the heat and keeping the players safe.
And he says they are also looking out for all their young campers.
ROCKIES BASEBALL – The Colorado Rockies open a home series with Seattle tonight first pitch is at 6:40 you can hear Rockies baseball on Smart Talk 106.3 FM.