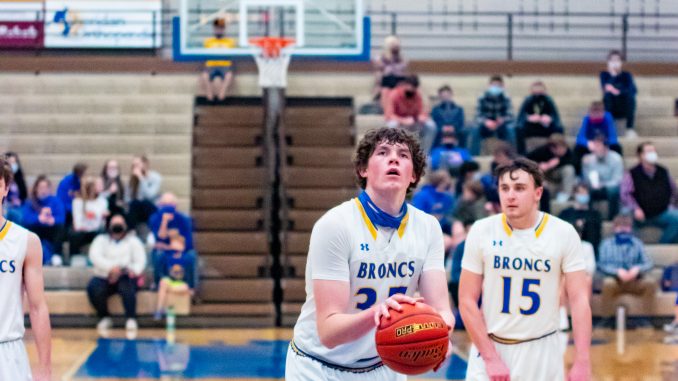 WYOMING / MONTANA ALL STAR HOOPS – The Wyoming high school all star basketball teams practiced yesterday for the first time as they prepare to take on the Montana teams in series that tips off tomorrow night here in Sheridan.
Sheridan Lady Bronc Head coach Ryan Sullivan is coaching the women's team as says it's an honor for him to get a chance to coach the all-stars.
Lady Bronc Senior Annie Mitzel get one last chance to play in Sheridan and Sullivan says he's thrilled that Annie is getting this opportunity.
Sheridan Bronc Head coach Jeff Martini played in this series and now will coach the men's team and he says after the last year they were able to save the series and bring it back this summer.
And fans will get one more opportunity to see Sam Lecholat play he's the two time Wyoming Gatorade player of the year and heads to Montana state to play in college and Martini says Sam is a special player.
Game times in the dome tomorrow are at 5:30 and 7:30 you can hear them live on 14-10 KWYO.
TROOPER BASEBALL – The Sheridan Troopers open league play tonight in Gillette and we asked Head coach Ben Phillips what makes Gillette so tough this season.
The Troops play two at home tomorrow night against a team from Fargo, North Dakota that double header will start at 5:30, Saturday they host the 406 Flyers from Billings starting at 1:00.
ROCKIES BASEBALL – The Colorado Rockies beat the Miami Marlins 4-3 they play again this evening first pitch at 5:10 on Smart Talk 106.3 FM.