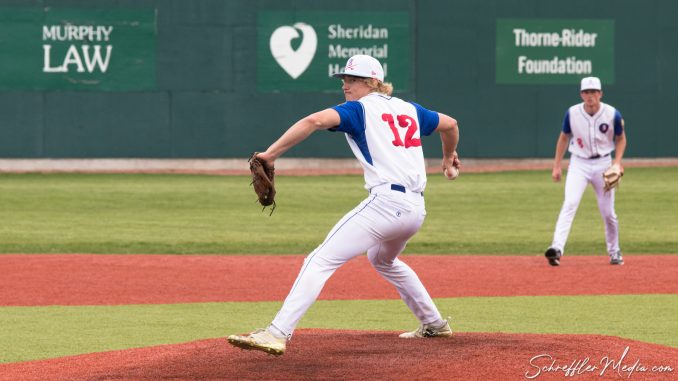 TROOPER BASEBALL – The Sheridan Troopers bombed the Cody Cubs Wednesday night sweeping the road double header by scores of 18-5 and 14-4.
Next up for the Troops is a home double header with the Billings Halos Saturday afternoon the first game will start at noon.
ROCKIES BASEBALL – The Colorado Rockies won again beating the Texas Rangers 6-3 they play the get away game today first pitch is at 1:10 on Smart Talk 106.3 FM.
BRONC FOOTBALL – The Sheridan Bronc football team will have one more workout this week and come back for some contact work next week before they head to their team camp in Chadron, Nebraska.
Head coach Jeff Mowry says they are getting a lot of good work done with the players this week.
And he says the team camp is really for the underclassmen to make a name for themselves as they know who their best returning players are and the younger guys will get a good chance to show the coaches what they can do.
HOOP JAM -This weekend marks the return of the 3 on 3 Hoop Jam basketball tournament hundreds of players and spectators are expected in town for the event hosted by the Sheridan high school booster club. play begins Saturday morning and will conclude Sunday afternoon.