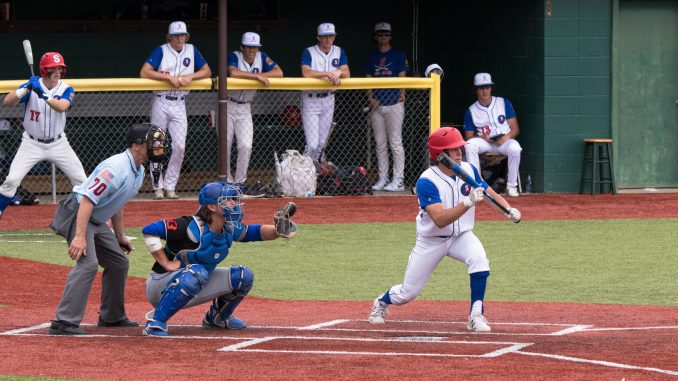 TROOPER BASEBALL – The Sheridan Troopers will play two games today in Cody and come back for home games Saturday against the Billings Halos that double header will start at noon.
The Troops are 12-9 overall and went 3-2 at a tournament in Gillette last weekend and Head coach Ben Phillips talks about what they took away from a nice stretch of games.
And he says Cody has a good ball club and they have been very good these last several years playing in the Single "A" division in Wyoming.
ROCKIES BASEBALL – The Colorado Rockies opened a home series with the Texas Rangers Tuesday night and came away with a 3-2 victory they play again tonight first pitch is at 6:40 on Smart Talk 106.3 FM.
BRONC FOOTBALL – The Sheridan Bronc football team opened a mini camp yesterday in preparation for a team football camp next week in Chadron, Nebraska.
Head coach Jeff Mowry talks about the main focus this week as they get ready for team camp.
And he says the turn out on day one was an eye opener for the coaching staff.
HOOP JAM – This weekend marks the return of the 3 on 3 Hoop Jam basketball tournament hundreds of players and spectators are expected in town for the event hosted by the Sheridan high school booster club.
Play begins Saturday morning and will conclude Sunday afternoon.
BHMTR – The 2021 Big Horn Mountain Trail run is coming pre race registration begins on June 17th, the 100 mile race starts June 18th with the 18, 32 and 52 races starting on the 19th.