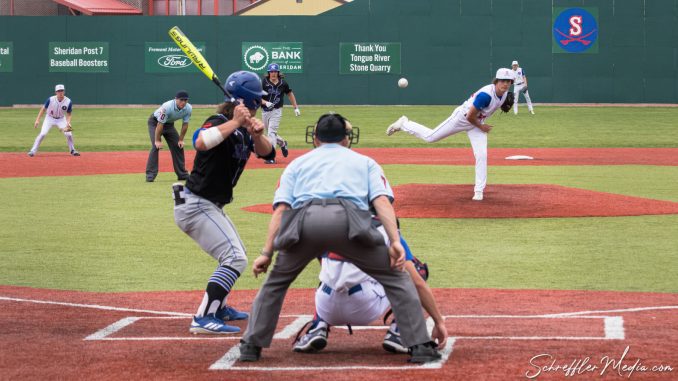 TROOPER BASEBALL – The Sheridan Troopers took three out of four games over the weekend they split two with the Billings Royals Saturday and swept Laurel, Montana Sunday they took the first game 4-0 Sunday and the second game 11-3 after putting up 7 runs in the first inning.
Head coach Ben Phillips says it's a great weekend when they can get three out of four.
One factor of the wins Sunday was great situational hitting.
And he says the pitching was really good all weekend especially Sunday.
They have two games this weekend they will host a double header Sunday with the Billings Scarlets.
SOCCER – The Bronc and Lady Bronc soccer teams had very good regional tournament as both teams qualified for the state tournament. The Lady Broncs ended up third and the Broncs were regional champs taking out Thunder Basin in OT Saturday and now it's on to the state tournament which opens Thursday in Cheyenne.
The Lady Broncs open with Casper Kelly Walsh the Broncs open with Evanston.
TRACK / FIELD – The Sheridan high school track teams had a good weekend as well at their regional meet the Broncs won it going away the Lady Broncs were a very competitive 4th.
The Big Horn and Tongue River track teams represented well for the Rams and Lady Rams it was 4th for the girls and 1st for the boys for the Eagles and Lady Eagles the girls were 1st the boys were 2nd.
The all- class state track and field championships get underway Thursday at Kelly Walsh high school in Casper.