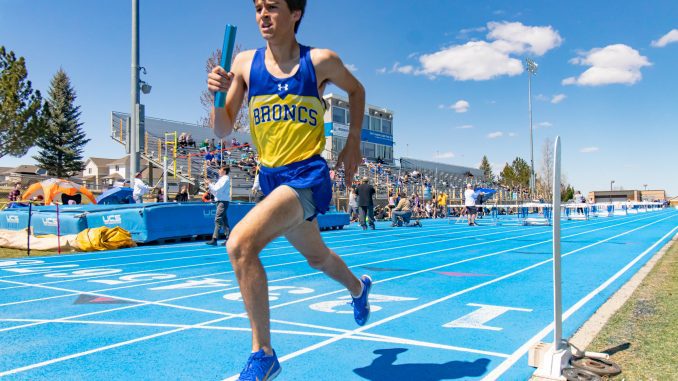 SRD – The Sheridan Recreation District is getting set to open summer youth baseball along with youth and adult softball leagues in may.
The district is also launching into another summer of outdoor activities for youth.
Rec District Director Seth Ulvestad says they are expanding their summer climbing and outdoor offerings starting with day camps in the Big Horn mountains.
And they've expanded their day rocking climbing camps as well.
And right now Seth says they have two spring programs going on and have seen great participation in both.
For more information on any Rec District program go to sheridanrecreation.com
TRACK / FIELD – Some Sheridan high school track athletes will be competing in a meet today at Thunder Basin in Gillette the varsity will be in Buffalo tomorrow..
GOLF – The Bronc and Lady Bronc golfers will tee it up in Gillette tomorrow.
TENNIS – The Bronc and Lady Bronc tennis teams will play their next matches in Gillette Saturday.
SOCCER – The Bronc and Lady Bronc soccer teams resume the season this week the Lady Broncs host Cheyenne Central tomorrow evening games are at 4 and 6 Saturday they host Cheyenne East at 10 am and noon.
TROOPER BASEBALL – The Sheridan Troopers will be on the road this weekend they will play two in Billings Saturday and two more in Laurel, Montana Sunday.
Next week they play two in Casper on Saturday and start a four date home stand on Mother's Day against the 406 Flyers from Billings.