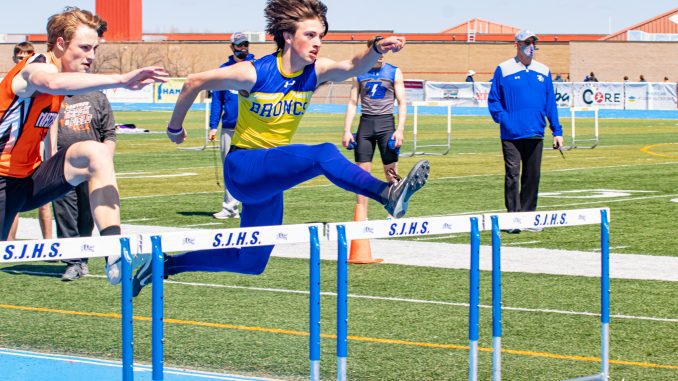 WYOMING FOOTBALL – The Wyoming football Cowboys will finish up spring football a week from Saturday with the annual spring game may 8th at War Memorial stadium there will be no limit on the number of fans that can attend.
Still fresh in the minds of teams, schools and fans is the new NCAA transfer rules as athletes all over the country in the big sports of football and basketball both men and women have been switching schools by the dozens in 2021 the Wyoming program has seen a few Cowboy Head coach Craig Bohl hopes it doesn't get out of hand and they are dealing with it the best they can.
TRACK / FIELD – Sheridan high school track athletes will be competing in a couple of events this week at Thunder Basin in Gillette Thursday and an event in Buffalo Friday.
GOLF – The Bronc and Lady Bronc golfers will tee it up in Gillette Friday.
TENNIS – The Bronc and Lady Bronc spring tennis will play their next matches in Gillette Saturday.
SOCCER – The Bronc and Lady Bronc soccer teams resume the season this week the Lady Broncs host Cheyenne Central Friday evening games are at 4 and 6 Saturday they host Cheyenne East at 10 am and noon.
TROOPER BASEBALL – The Sheridan Troopers will be on the road this weekend they will play two in Billings Saturday and two more in Laurel, Montana Sunday.
Next week they play two in Casper on the 8th and Sunday May 9th they will play their next home games against the 406 Flyers from Billings.