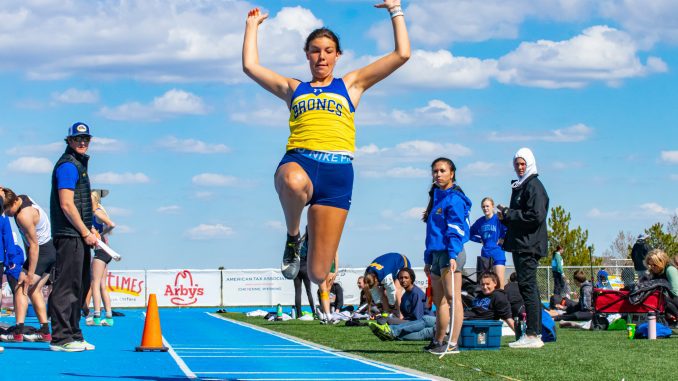 TRACK / FIELD – Sheridan high school track teams were in Gillette Saturday for an invitational hosted by thunder basin high school the broncs stayed perfect on the season taking the boys team title the lady broncs were 3rd, this week that will compete in an event in Buffalo Friday.
GOLFERS – The Bronc and Lady Bronc golfers will tee it up in Buffalo today.
TENNIS – The Bronc and Lady Bronc spring tennis will play their next matches in Gillette Saturday.
SOCCER – The Bronc and Lady Bronc soccer teams resume the season this week and an idle weekend, the Lady Broncs host Cheyenne Central Friday evening games are at 4 and 6 Saturday they host Cheyenne East at 10 am and noon.
TROOPER BASEBALL – The Sheridan Troopers dropped two against Post 6 from Cheyenne Saturday 8-3 and
11-0 on Sunday they dropped two at the Billings Royals 9-2 and 7-2.
We talked with Head coach Ben Phillips at Thorne-Rider stadium Saturday following the games with Cheyenne.
First off it was great to see the players back on the field and the fans in the stands.
The opening weekend saw them play two very good and traditionally tough teams from Cheyenne and the Royals and Phillips says those are the teams they want to see early in the season.
And for the most part they played pretty good for the first time seeing live action.
WRESTLING – Ten Bronc Wrestlers competed late last week at the national high school tournament in Virginia Beach, Virginia two members of the Bronc squad finished with All-America honors they were Reese Osborne and Hayden Crow.