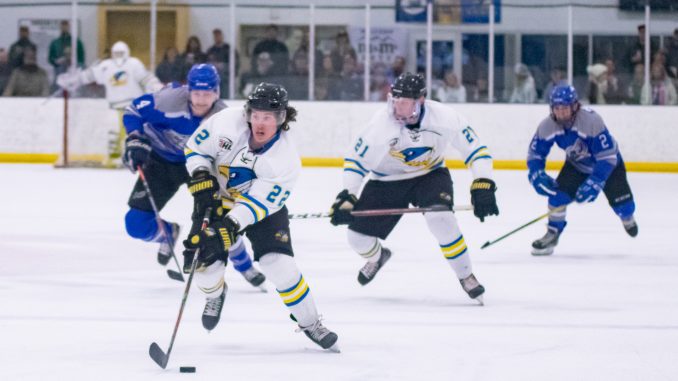 SHS ACTIVITIES – We finish up our conversation with Sheridan high school Activities Director Don Julian looking back at the last year plus for everyone going through the COVID-19 pandemic Julian says we are getting close to the end of what seems a long school year and he's thankful for everyone pitching in to keep the schools open and activities and sports were able to continue as well.
FRASER CUP – The Sheridan Junior Hawks open the Fraser cup this afternoon against the Northeast Generals from Attelboro, Massachusetts.
They play the North Iowa Bulls tomorrow the Bulls are from Mason City, Iowa.
The semi finals are Saturday with the championship game Sunday.
TRACK AND FIELD – The Bronc and Lady Bronc track teams host the Dan Hansen invite Saturday events start at 10:00.
BRONC / LADY BRONC SOCCER – The Bronc and Lady Bronc soccer teams have Cheyenne South and Laramie. The Broncs host South tomorrow JV's at 4:00 varsity 6:00 Saturday's games with Laramie will be played at Big Horn high school because Sheridan high school is hosting the Dan Hansen track meet game times are 10:00 and noon.
TENNIS – The Bronc and Lady Bronc tennis teams play matches in Hardin, Montana Saturday.
GOLF- The Bronc and Lady Bronc golfers are set to tee it up tomorrow at an invitational in Buffalo.
ROCKIES BASEBALL – The Colorado Rockies dropped last night's game at the Dodgers 4-2 they play again tonight first pitch at 8:10 live on Smart Talk 106.3 FM.