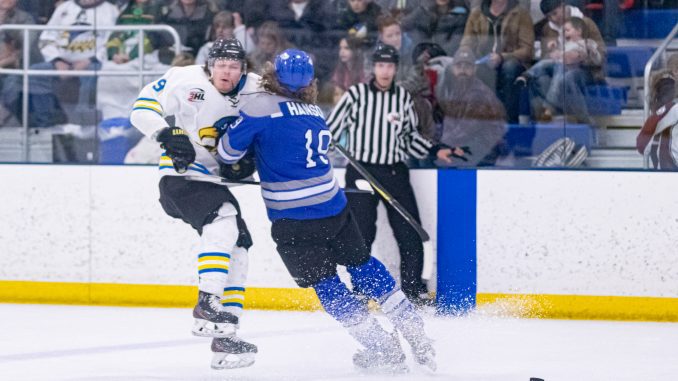 JUNIOR HOCKEY – The Sheridan Junior Hawks swept their opening round playoff series the Missoula Bruins the Hawks took the opener 4-2 and closed it out Saturday winning 10-1 next up is the division final series with Great Falls this week.
SOCCER – The Bronc and Lady Bronc soccer teams get back into action next week against Cheyenne Central and Cheyenne East the Lady Broncs will play on the road the Broncs will host both games.
TRACK – The Bronc and Lady Bronc track teams have a few meets scheduled this week, their is a meet Thursday over in the Big Horn Basin the varsity teams will compete at an invitational in Casper Saturday and several athletes will compete at a meet Saturday hosted by Tongue River high school.
TENNIS – The Sheridan high school tennis teams open their short spring season Saturday hosting matches with Powell.
GOLF – The Sheridan high school golfers open practice this week their first spring tournament will be on the 16th in Buffalo.
ROCKIES BASEBALL – The Colorado Rockies got beat the Dodgers Sunday 4-2 as the dodgers took three out of four in the season opening series.
After an off day today the Rox continue the home stand tomorrow with three games with Arizona game on tomorrow night can be heard live on Smart Talk 106.3 FM first pitch is at 6:40.
I'M TR