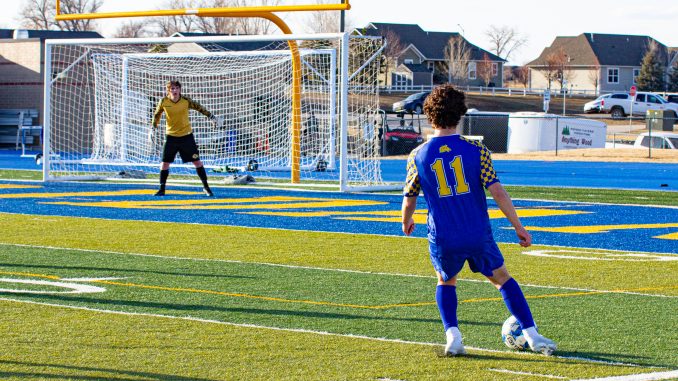 BRONC / LADY BRONC SOCCER – The Bronc and Lady Bronc soccer teams swept conference victories from Campbell county Thursday night.
The Lady Broncs came back after a shut out loss at Thunder Basin Tuesday and beat Campbell county 3-0.
The Broncs also bounced back from a shut out loss against Thunder and beat Campbell county 2-0 in overtime
Both teams have the Easter weekend off and get back into action next week against Cheyenne Central and Cheyenne East the Lady Broncs will play on the road the Broncs will host both games.
TRACK / FIELD – The Bronc and Lady Bronc track teams swept team victories at the "Jerry Campbell" invitational in Buffalo Thursday the Lady Broncs scored 128 points Thunder Basin was 2nd with 113 points, the Broncs blew the field away scoring 204.5 points 2nd place was Campbell county with 85 points.
JUNIOR HAWKS – The Sheridan Junior Hawks open the playoffs tonight against Missoula, Montana it's a best of three series game one starts at 7:30.
ROCKIES BASEBALL – The Colorado Rockies beat the Dodgers on opening day 8-5 was the final they host LA again tonight broadcast time is 6:00 on Smart Talk 106.3 FM.