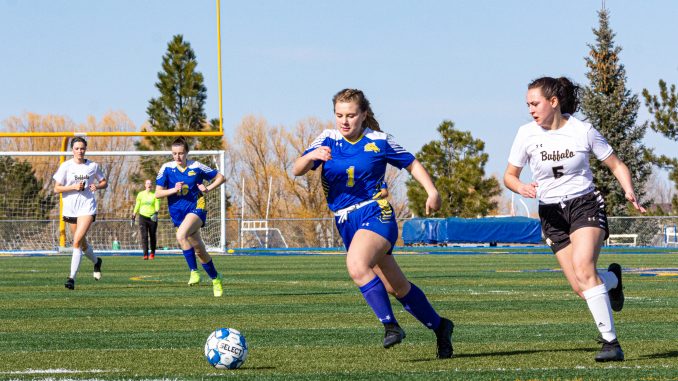 BRONC / LADY BRONC SOCCER – The Bronc and Lady Bronc soccer teams get back into action tonight against Campbell county the Broncs at home the Lady Broncs at Campbell varsity games start at 6:00.
JUNIOR HOCKEY PLAYOFFS – The Sheridan Junior Hawks open the playoffs tomorrow night against Missoula, Montana it's a best of three series game time is 7:30.
The Hawks handled the Bruins multiple times during the regular season but it's the playoffs now and Head coach Andy Schieb says it's a whole new game starting tomorrow night.
The Hawks are giving season ticket holders the first shot at seats for the playoff games and the leftover tickets will be sold general admission before the game tomorrow doors at the M&M center open at 6:30.
TRACK AND FIELD – The Bronc and Lady Bronc track teams will compete in the annual"Jerry Campbell" invitational in Buffalo today.
ROCKIES BASEBALL – The Colorado Rockies open the MLB season this afternoon against the Dodgers the first pitch will be at 2:00 and you can hear the Rockies this season on Smart Talk 106.3 FM.