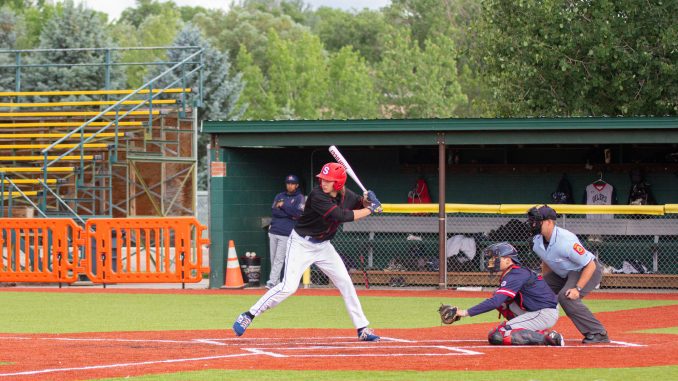 SHERIDAN AMERICAN LEGION BASEBALL – The Sheridan Troopers and Jets will officially open spring practice Monday the Troopers are coming off a season in which they finished 3rd at the state tournament and an overall record of 39-22.
Last year two early injuries forced some of the younger players into the line up, the whole right side of the infield was out for most of the season and Head coach Ben Phillips says looking back on that stress and getting more players on the field put them way ahead of schedule as they get ready for this season.
And he says they have a very good core group of players returning and that has Phillips excited to get the season going.
They open practice officially next week and they won't waste any time in their preparation for the start of the season next month.
JUNIOR HAWKS – The Sheridan Junior Hawks will close out the regular season at home tonight and tomorrow night against Helena, Montana game times are 7:30
SOCCER – The Lady Bronc soccer will host games with Laramie tonight JV's start at 4:00 the varsity goes at 6:00 tomorrow they host Cheyenne South at 10:00 and noon. The Broncs play at Laramie and South game.
TRACK AND FIELD – The Bronc and Lady Bronc track teams will compete at an invitational in Cody tomorrow.