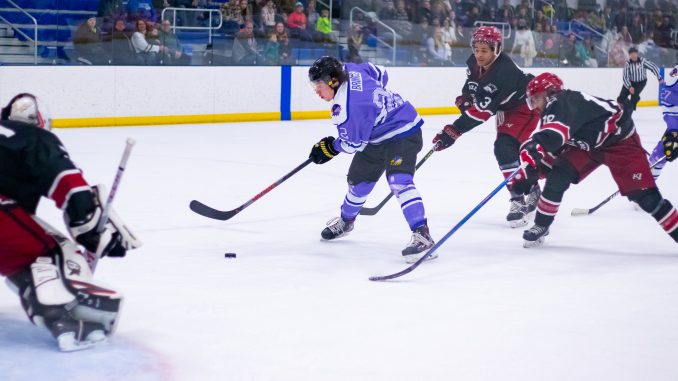 The Big Horn Rams and the Tongue River Eagles renewed their rivalry on the hardwood last night in Big Horn. In the girls game it was all Tongue River as they beat the Lady Rams 40-12. In the Boys game the Rams couldn't hold on to their 3rd quarter lead and the Eagles rebounded after a couple of tough losses last weekend to beat the Rams 57-52.

The Rams and Lady Rams were scheduled to play at Riverside today but those games have been cancelled due to the winter storm. Both Big Horn teams will host Newcastle on Saturday in Big Horn…games will be played at 2:30 and 4:00pm.

The TR teams will be off on Friday before hosting Sundance on Saturday.

The Sheridan Broncs and Lady Broncs will be home this weekend hosting the Cheyenne Schools. Tonight the Broncs and Lady Broncs will host Cheyenne Central. We will have both games for you on 1410 KWYO and 106.9 FM. The boys game will feature the #1 Broncs taking on the #3 ranked Indians. The game will feature two of the premier high school players in the state as Sheridan has Montana State signee Sam Lecholat while Central will counter with the University of Colorado signee 7-footer Lawson Lovering. Shane Parker will bring you both games tonight starting at 5:30.
The Broncs and Lady Broncs will host Cheyenne East on Saturday with games at 11:30 and 1:00pm.

The Arvada-Clearmont basketball teams will host Midwest on Saturday afternoon.

The Sheridan High School Wrestlers will be in Cheyenne this weekend with duals against all three Cheyenne schools.

The Sheridan High School swimmers will be at their conference meet which starts today in Gillette.

The Indoor Track teams participated in a qualifying meet in Gillette yesterday and we will have all the indoor results for you on Monday.

The Sheridan Hawks will try to keep their 24 game win streak alive when they travel to play two games in Gillette this weekend.

The Wyoming Cowboys and Cowgirls played Colorado State last night. The Cowgirls lost in Fort Collins 69-61 while the men hosted the Rams and were beat 74-72 The Cowboys will play Saturday afternoon at 3:30pm. You can hear the game on 1410 and 106.9 FM KWYO.

The Cowgirls will play Saturday afternoon at 12"30pm. We will have that game on FOX Sports radio 87.7 FM.