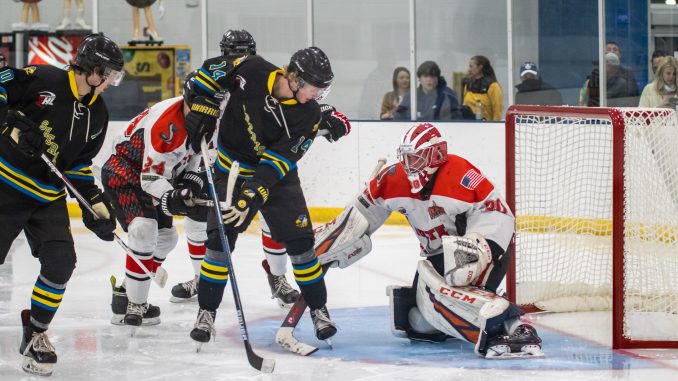 JUNIOR HOCKEY – The Sheridan Junior Hawks games with Helena, Montana were canceled over the weekend and will be rescheduled, the Hawks are set to host games with Gillette this week Friday and Saturday night.
COWBOY FOOTBALL – The Wyoming football Cowboys have had their last two games canceled because of COVID 19 issues with the Air Force Academy and Utah state.
Friday afternoon the Pokes are scheduled to play at UNLV which has also had COVID issues that canceled their game this past weekend so the Cowboys are in wait and see mode as they hope to play after three weeks off.
FORMER BRONCS IN LARAMIE – The Wyoming football team hasn't played since their road loss at Colorado state three weeks ago, this has been a great year for former Bronc players on the Cowboy roster as Dontae Crow, Blaine Baker and Parker Christensen have all seen a lot of playing time and a few times all three have been on the field at the same time. Sheridan high school Activities Director and former coach Don Julian says seeing those guys on the field has been amazing.
BRONCO FOOTBALL – The Denver Broncos are 4-6 after Sunday's 20-13 win over Miami this week the Broncos are back home home with New Orleans kickoff is at 2:05 on KWYO and 106.9 FM.
HIGH SCHOOL WINTER SPORTS – The Wyoming high school winter sports season for basketball and wrestling opens today with the first day of practice.
The season begins with the Bronc and Lady Bronc basketball teams at home Thursday December 10th against Evanston at 5:30 and 7:00 and Saturday the 12th they host Riverton at 1:30 and 3:00.
COWBOY HOOPS – The Wyoming basketball Cowboys are hoping to open their season Saturday with a home game with Mississippi Valley State,
COWGIRL HOOPS – The Cowgirls are set to open their season at home December 5th against Denver University,