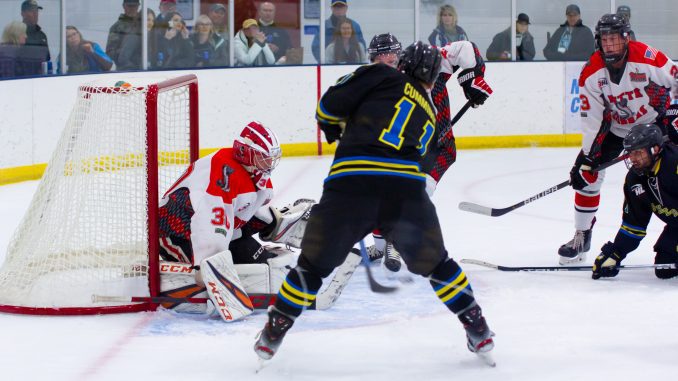 COWBOY FOOTBALL – The Wyoming Cowboys had this week's game with the Air Force canceled because of a COVID outbreak at the Academy,
The game will not be made up, the Cowboys now are set to play at home on Thursday the 19th against Utah state, Cowboy Head coach Craig Bohl met the media Monday during his weekly news conference and addressed the COVID issue at the Academy.
JUNIOR HOCKEY – The Sheridan Junior Hawks are at home this week hosting Bozeman Friday and Saturday night they drop the puck both nights at 7:30.
Head coach Andy Schieb says right now they need ice time since the season got off to a rocky start with COVID canceling a few games and the fact they've only played six games.
And he says the team is looking forward to getting back on the home ice this weekend against Bozeman.
And finally today Schieb tells us this year's hawks roster has the ability to have another great season.
HIGH SCHOOL WINTER SPORTS – The high school winter sports season is set to begin on the 23rd with basketball and wrestling practices starting the Bronc swimmers and divers will start on the 30th the regular season is set to start December 10th.