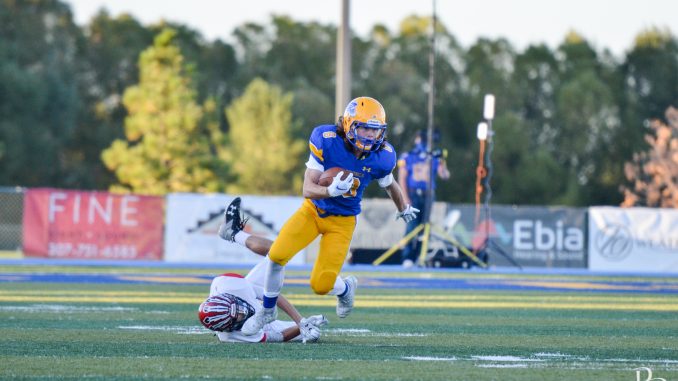 BRONC FOOTBALL – The Sheridan broncs will host Campbell county tonight the game is set to kickoff at 7:00 we will start the broadcast at 6:30 with the First Federal bank and trust pregame show on KWYO and 106.9 FM.
It's is Homecoming and Senior recognition night and there will be a fireworks display at halftime as part of the festivities.
Broncs Head coach Jeff Mowry says it hasn't been perfect but at least the students have a chance this year to enjoy some Homecoming week activities.
The Bronc defense has been tough as nails all season they are the only unit in 4-A allowing under 100 yards rushing per game and 4th in pass defense and number ranked overall and Mowry says they have been really good but can even get better.
And finally today with two weeks left in the regular season the playoffs in 4-A are still wide open.
RAMS / EAGLES FOOTBALL – Tonight Big Horn and Tongue River renew their football rivalry the game will be played in Big Horn kickoff at 6:00.
COWBOY FOOTBALL – This week's Cowboy classic football broadcast will be the Pokes victory against Georgia state in the 2019 Arizona bowl the game will air tomorrow at 1:00 on KWYO and 106.9 FM. A week from tomorrow the Pokes will open the season at Nevada the game will kickoff at 5:00.
X-COUNTRY = The Bronc and Lady Bronc cross country teams run at their conference meet in Cheyenne today..
SWIMMING / DIVING – The Lady Bronc swimmers and divers compete in Laramie today and another meet Saturday at Cheyenne south.
JUNIOR HAWKS – The Sheridan Junior Hawks play two on the road this week at the Helena Bighorns.