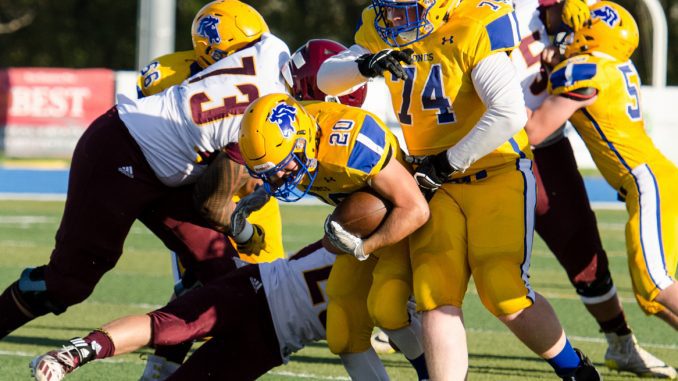 BRONC FOOTBALL – The Bronc football is back at home tomorrow hosting Cheyenne Central we will have it live for you on 14-10 KWYO and 106.9 FM the First Federal pregame show will start at 5:30 with kickoff at 6:00.
Both teams are 2-0 and coming off big victories over the last two weeks but the Broncs have had the easier go at it with Central knocking off Natrona county and Kelly Walsh, Broncs Head coach Jeff Mowry says the level of competition is a whole lot tougher tomorrow.
Central has shown the last two weeks how tough they are and Mowry says they are a tough match up for the Bronc defense.
RAMS / EAGLES FOOTBALL – The Big Horn rams host Wheatland tomorrow night and the Tongue River Eagles play at Burns.
CLASSIC COWBOY FOOTBALL – This week's University of Wyoming classic football game will be the Pokes at Tennessee from September 12th of 2008 the Cowboys beat the Vols 13-7 the game will air at 1:00 on 14-10 KWYO and 106.9 FM.
X-COUNTRY – This week is an off week for the varsity runners on the Sheridan high school cross country teams, the JV's will compete in the big horn invitational. Next week Sheridan will host the annual Michelle Ludwig invitational.
TENNIS – The Bronc and Lady Bronc tennis teams will host matches with Gillette schools Saturday starting at 9:00 am.
VOLLEYBALL – The Lady Bronc volleyball team has their first home match of the season hosting Casper Kelly Walsh tomorrow night the varsity match is set for 6:00.
GOLF – The Bronc and Lady Bronc golfers will host the Casper schools today at Hidden Bridge golf course.
SWIMMING / DIVING – The Lady Bronc swimmers and divers will compete on the road at Cheyenne and Laramie tomorrow and Saturday.