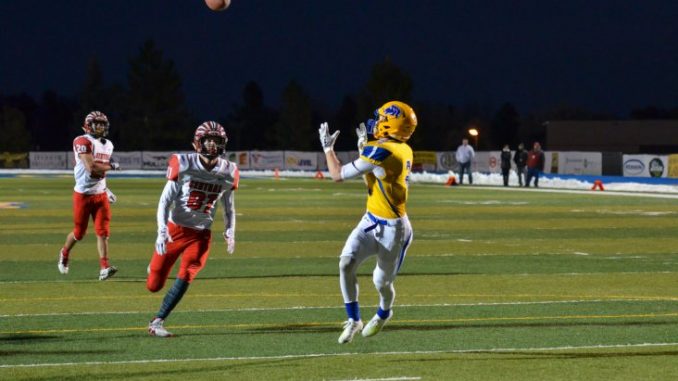 TROOPER BASEBALL – The Sheridan Troopers are getting a nice break from competition as their regular season ended Wednesday night. The state double "AA" tournament will start next Wednesday in Rock Springs several Wyoming teams still have games to play so seeding won't be set until tomorrow.
The Troopers know they will play Wednesday as of today they just don't who that opponent will be or what time the game will be played.
ROCKIES BASEBALL – The Colorado Rockies play their home opener tonight against the San Diego Padres first pitch at 6:10 on Fox Sports radio 87.7 FM.
WHSAA FALL SPORTS – The Wyoming High School Activities Association has set COVID-19 guidelines for all fall sports. Some of the more notable rules this year will be moving all state championship football games to host team sites the state title games have been held in War Memorial stadium at the University of Wyoming since 2009.
Other guidelines limit the number of teams and players that can compete in girls swimming, cross country and golf events, volleyball season will have no multi day tournaments and tennis will be limited to dual matches only.
State volleyball will run over four days limiting each class to compete alone and state cross country will be held at three individual sites instead of all classes running on the same day on the same course.
The Activities Association also said at any time season schedules are subject to change and every event must have sanitation and distancing protocols set as well.