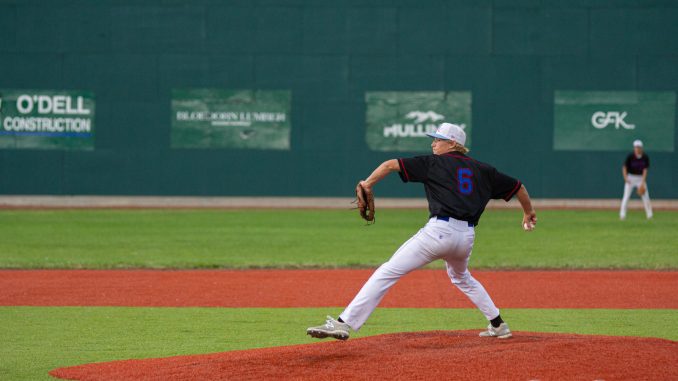 TROOPER BASEBALL – The Sheridan Troopers closed out their regular season last night sweeping two games from the Gillette Roughriders the Troops took the first game 5-2 and the second game was one of the best games of the season as both teams battled into extra innings.
Troopers Head coach Ben Phillips says it was a great way to send off their seniors with a great memory.
The second game was scoreless through seven innings with both teams getting great pitching and defense, they battled with no runs till the bottom of the 9th when the Troopers scratched out the game winning run and Phillips says it was a tremendous way for the night to end.
Now it's onto the state tournament which starts Wednesday in Rock Springs.
The Troops end the regular season with a 34-20 record.
ROCKIES BASEBALL – The Colorado Rockies beat Oakland 5-1 yesterday to run their record to 4-1 they are off today and play at home tomorrow against San Diego first pitch at 6:10 on Fox Sports radio 87.7 FM.