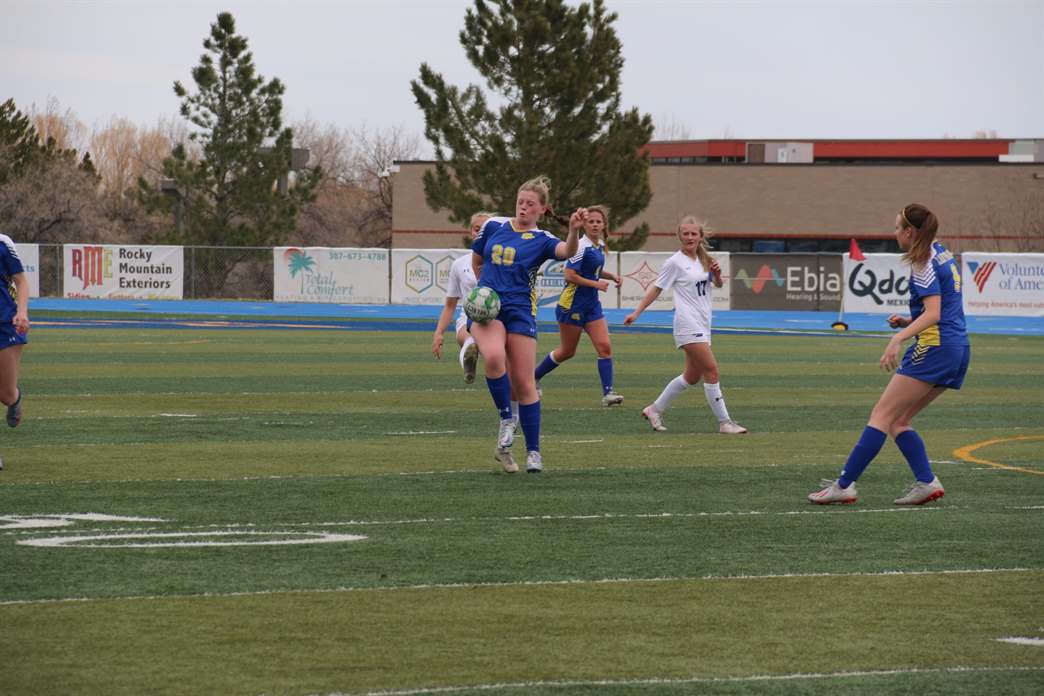 SHS COLLEGE TRACK SIGNING – Sheridan high school Senior Josaphine Ankney has signed her letter of intent to compete on the track and field team at Charleston Southern University.
Earlier this year, she placed 3rd in the shot put at the state indoor track and field meet, and last year she was 3rd in the same event at the state outdoor meet.
Two weeks ago she won both the shot put and discus events at the first outdoor meet of the season in Broomfield, Colorado.
Ankney says she was contacted by a number of colleges, all of which said they were impressed with what she's accomplished, in the little time she's been throwing.
She plans to major in business finance and become a financial advisor.
The Charleston Southern Buccaneers are located in North Charleston, South Carolina and compete in the Big South Conference.
SOCCER – The Sheridan high school soccer teams take on Campbell county this evening the Lady Broncs play in Gillette the Broncs are hosting JV's go at 4:00 and the varsity games start at 6:00.
TRACK / FIELD – Spearfish, South Dakota canceled their track invitational but Worland is hosting a meet today and all four of our Sheridan county track teams will compete today over in the Basin.
GOLF – Spring golf season for the Broncs and Lady Broncs is scheduled to start start in Worland today.
TROOPERS – The Sheridan Troopers will start the 2023 American Legion baseball season at home with a double header against Powell next Sunday the first game is scheduled to start at 1:00.
We will be providing coverage of Trooper home games this season on KWYO 14-10 AM and 106.9 FM and once again we will feature the games live on our video web stream and sheridanmedia.com.
ROCKIES – The Colorado Rockies play their home opener this afternoon with the first pitch at at 2:10 against the Washington Nationals you can hear Rockies baseball this season live on Smart Talk 106.3 FM.
.