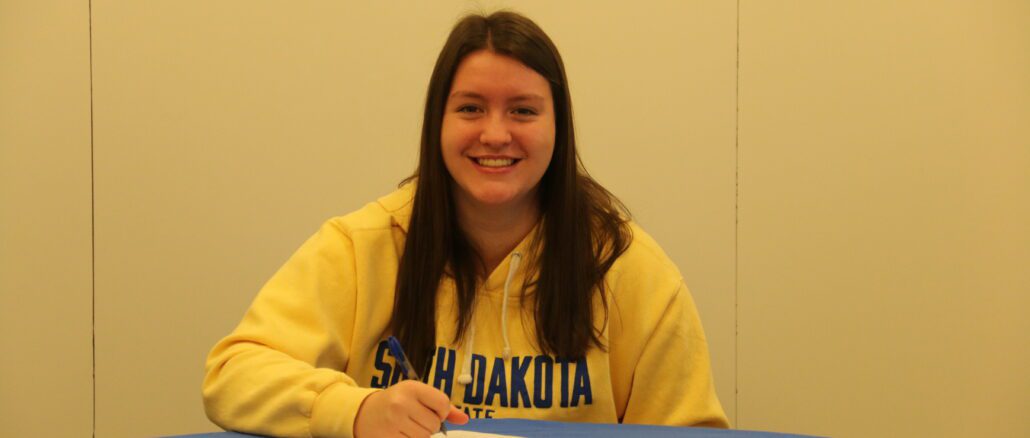 A Sheridan High School track and field thrower has thrown her way into a college scholarship.
Nora Butler has signed her letter of intent, to join the track and field team at South Dakota State University.
Earlier this year she placed 6th in the shot put and 7th in the discus at the outdoor state track and field meet.
She says she chose SDSU because it has the 2 things that she's looking for in a university.
"They just have the academics and the athletics combined that I appreciate and I think that I'll get a better education as well have a good time throwing stuff."
Butler says she is considering majoring in pre-physical therapy and exercise science.