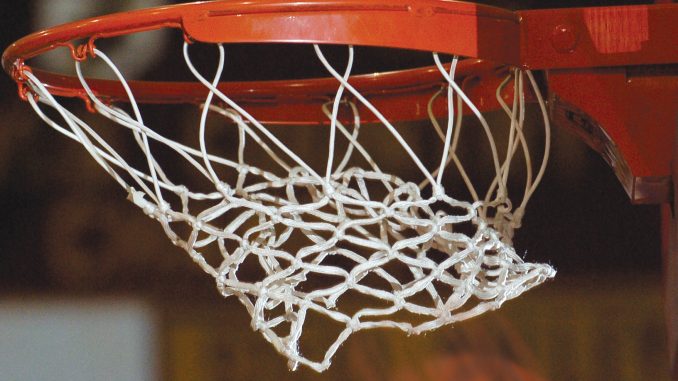 SHS ACTIVITIES – Sheridan high school will host their 2020 court warming week next week Activities Director Don Julian the schedule is full of activities for the students and for fans of the Broncs and Lady Broncs.
And he says as we get ready for our winter sports teams to start the last few weeks of the regular season it has gone well for the most part.
Also good news for the Bronc and Lady Bronc basketball teams and the fans, Julian has been working for years to try and get a home basketball tournament so fans can see our teams play more often and it will happen in 2021.
BRONC / LADY BRONC HOOPS – The Broncs and Lady Broncs play at Cheyenne Central and East games times Friday are at 6:00 and 7:30 and Saturday at noon and 1:30 we will have all four games live on KWYO and 106.9 FM.
EAGLES / RAMS HOOPS – The Tongue River and Big Horn basketball teams meet in Dayton Thursday, Friday the Rams and Lady Rams will play at Buffalo the Eagles and Lady Eagles play at Sundance Friday.
SC HOOPS – The Sheridan college Generals and Lady Generals play at Northwest college in Powell tomorrow and at Laramie county Saturday.
COWBOY HOOPS – The Wyoming Cowboys play at home tonight against Boise state pregame at 7:30 the tip off is at 8:00 on KWYO and 106.9 FM.
SWIMMING / DIVING – The Bronc swimmers and divers finished start the post season with their conference meet in Gillette events start Friday.
WRESTLING – The Bronc wrestlers host a dual with Kelly Walsh Thursday night at 6:00 they host Cheyenne East and Central Friday and Cheyenne South Saturday.
HAWKS JUNIOR HOCKEY – The Sheridan Junior Hawks host two with the Great Falls Americans Friday and Saturday games times are 7:30 and 7:00
INDOOR TRACK – The Sheridan high school indoor track teams will have their next action at a meet in Casper Saturday.