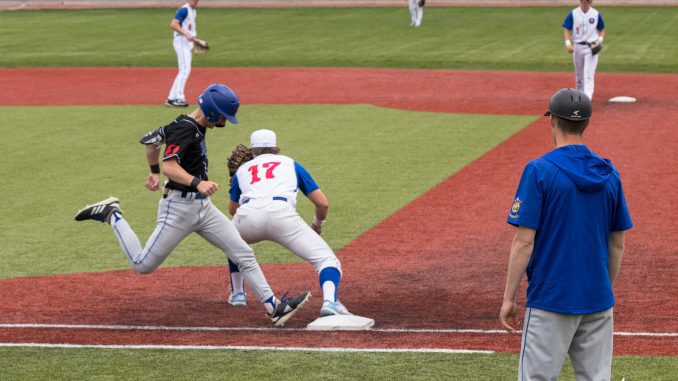 TROOPER BASEBALL – The Sheridan Troopers are on a roll right now, Wednesday night they took two games at Cody blasting the Cubs 14-0 and 16-5 in the last sixth games the Troopers have outscored opponents 75-12.
They have a record of 21-5 overall and will play a return double header with Cody Saturday afternoon, the first game will start at 1:00 and we will have them live on 14-10 KWYO and 106.9 FM and our live web stream at sheridanmedia.com.
2022 TRAIL RUN – The Big Horn Trail Run will be held this weekend, today is packet pick and bag drop day, starting at 3:00 there will be a runners reception in Whitney Commons park.
The 100 mile competitors start their event tomorrow morning at 9:00 the other events begin Saturday morning.
The finish is in Scott park in Dayton starting around noon Saturday the race cutoff time is at 8 pm.
ALL STAR BASKETBALL – The Wyoming / Montana high school all star basketball games will be played this weekend, Friday night in the Hoffman dome game times are 5:30 and 7:30 games Saturday will be in Billings.