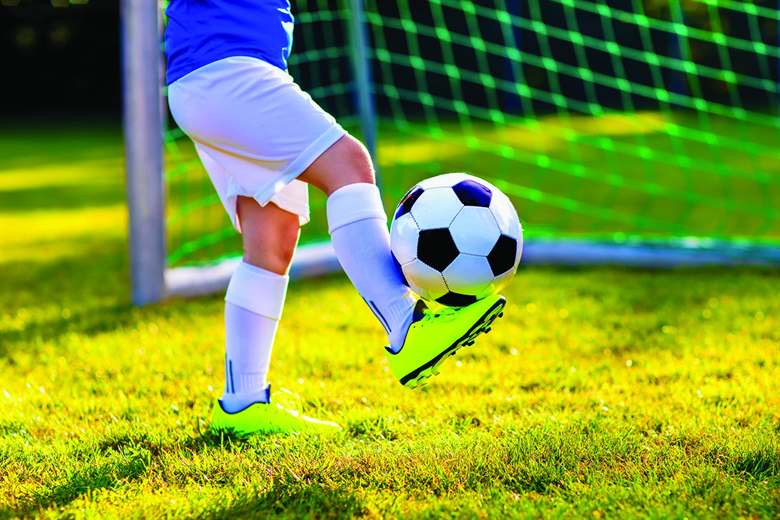 The recent snowstorm disrupted the schedule of games this past week.
The next scheduled games for the Broncs and Lady Broncs are on Tuesday, April 19th vs. Thunder Basin.
It is a home double-header.
After that, Sheridan will play Laramie and Cheyenne South on Friday and Saturday, April 22nd and 23rd (boys away, girls home).
Because of the track and field meet, the Sheridan vs. Cheyenne South girls game on Saturday, April 23rd will be played at Big Horn.
Here are the updated standings as of April 17th, and how they pertain to Sheridan.
Team get 3 points for a win, 1 for a tie, and 1 for losing to a conference opponent in overtime.
4A East Boys: (Conference record and points listed first, then overall record and points)
Laramie 5-0, 15 points…7-1, 21 points
Sheridan 4-1, 12 points…6-1, 18 points
Cheyenne Central 4-1, 12 points…5-2, 15 points
Thunder Basin 3-2, 9 points…3-3, 9 points
Campbell County 2-3-0-1, 7 points…2-6, 6 points
Cheyenne East 0-5, 0 points…1-6, 3 points
Cheyenne South 0-5, 0 points…0-8, 0 points
4A West Boys: (Conference record and points listed first, then overall record and points)
Kelly Walsh 5-1, 15 points…7-1, 21 points
Jackson 4-1, 12 points…6-1, 18 points
Green River 4-2, 12 points…5-3, 15 points
Rock Springs 4-2, 12 points…6-2, 18 points
Star Valley 1-3, 3 points…3-3, 9 points
Natrona 1-5, 3 points…1-7, 3 points
Evanston 0-5, 0 points…1-6, 3 points
4A Boys Soccer Scores from April 11-16:
Thunder Basin 3 Campbell County 1
Green River 2 Rock Springs 0
Cheyenne Central 9 Cheyenne South 0
Scottsbluff, NE 3 Campbell County 2 OT
Laramie 3 Cheyenne East 1
Kelly Walsh 3 Green River 1
Jackson 6 Evanston 1
Rock Springs 6 Natrona 0
Rock Springs 3 Kelly Walsh 1
Green River 4 Natrona 1
4A East Girls: (Conference record and points listed first, then overall record and points)
Thunder Basin 5-0, 15 points…6-0, 18 points
Laramie 4-1, 12 points…7-1, 21 points
Sheridan 4-1, 12 points…5-2, 15 points
Cheyenne Central 2-2-1, 7 points…2-4-1, 7 points
Cheyenne East 1-3-1, 4 points…1-5-1, 4 points
Campbell County 1-4-0-1, 4 points…2-6, 6 points
Cheyenne South 0-5, 0 points…2-6, 6 points
4A West Girls: (Conference record and points listed first, then overall record and points)
Rock Springs 4-1-1, 13 points…5-2-1, 16 points
Natrona 4-1-1, 13 points…6-1-1, 19 points
Kelly Walsh 3-0-3, 12 points…5-0-3, 18 points
Jackson 3-0-1-1, 11 points…5-1-1, 16 points
Green River 2-4, 6 points…3-5, 9 points
Star Valley 0-4, 0 points…0-6, 0 points
Evanston 0-5, 0 points…0-7, 0 points
4A Girls Soccer Scores from April 11-16:
Thunder Basin 7 Campbell County 0
Rock Springs 9 Green River 0
Laramie 1 Cheyenne East 0
Cheyenne Central 3 Cheyenne South 0
Campbell County 3 Scottsbluff, NE 0
Rock Springs 4 Natrona 2
Kelly Walsh 5 Green River 0
Jackson 8 Evanston 1
Kelly Walsh 2 Rock Springs 2 (TIE)
Natrona 4 Green River 1