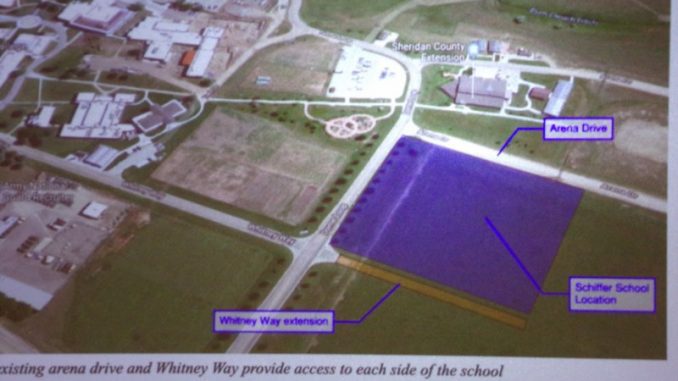 The new John C. Schiffer Collaborative School building could be the answer to a current problem for Sheridan County School District 2.
Scott Stults, one of the district's assistant superintendents, said there are presently 65 students enrolled in the Schiffer school – and there's a waiting list. It's a good problem to have, Stults said, but it's a problem nonetheless.
The Schiffer school is the district's alternative high school. But while there's still a perception that "alternative school" is for students who are failing or close to being expelled, that perception is wrong, Stults said.
Students in the Schiffer school are currently attending classes in rooms provided by Sheridan College, and the new school building will be constructed on land adjacent to the college campus.
Groathouse Construction of Cody is contractor for the project, and, depending on weather, Stults expects ground to be broken in early April. Stults said the intent is to finish construction around the end of July or first of August in 2021, and the new school would be open for classes in fall 2021.
Stults said the intent has always been for the school to be available to students in Sheridan County school districts 1 and 3 as well as the Johnson County School District. The new building will accommodate more than 100 students.