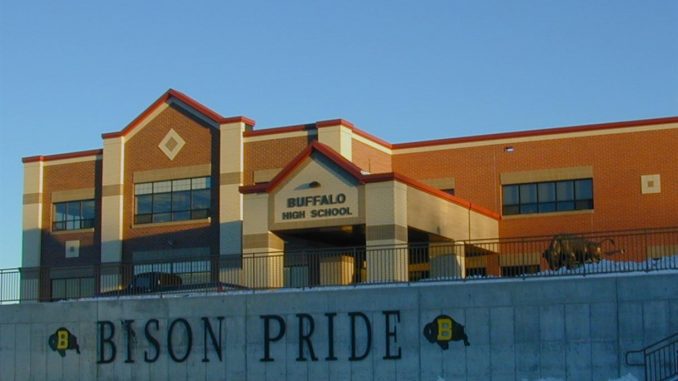 Buffalo High School Freshman Kaitlyn Evans has been chosen as a delegate for the Congress of Future Medical Leaders.
According to a release, the Congress is an honors-only program for high school students who want to become physicians or want to go into medical-research fields.
Evans talks about how she was nominated for the program.
The release went on to say that during the two-day on-line Congress, Evans and other students from across the country will hear Nobel Laureates and National Medal of Science Winners talk about leading medical research; be given advice from Ivy League and top medical school deans on what to expect in medical school; witness stories told by patients who are living medical miracles; be inspired by fellow teen medical science prodigies; and learn about cutting-edge advances and the future in medicine and medical technology.
Evans explained what she hopes to gain from the Congress of Future Medical Leaders.
Although she hasn't yet made a decision on the university she wants to attend, she is leaning toward medical programs at schools in the State of Washington. She said is aware that she will be have to complete many years of higher education to reach her goals, but she is excited to do so.
Evans has little spare time, due to attending high school, preparing for her medical career, and additionally is also involved in Speech and Debate, FFA, choir, painting and other arts, and taking care of a flock of sheep that is currently lambing.
She said she is extremely busy but she enjoys all that she does.
The on-line Congress of Future Medical Leaders is scheduled for March 26 and 27.
For more information on the program. click here: