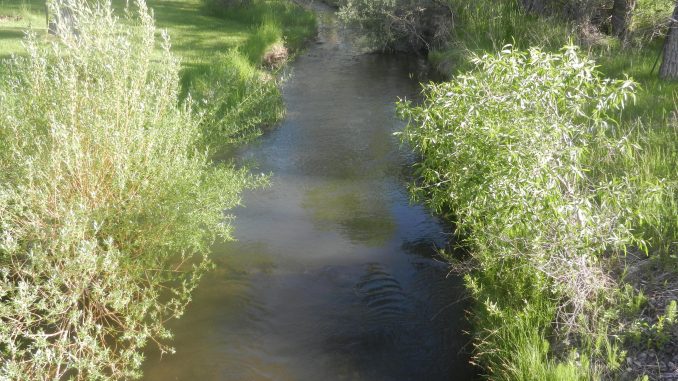 One subdivision of the Wyoming Department of Agriculture is about to celebrate its semi centennial of conserving, reclaiming and improving land and waterways in Sheridan County.
Thursday, February 3rd marks the 50th anniversary of the Sheridan County Conservation District.
The district is made up of three former districts that consolidated into one, those being the Dutch Creek/Clear Creek District which formed in 1942, and the Cloud Peak and Tongue River Districts which both formed in 1948.
The District's main function is to focus and coordinate technical, educational and resources to meet the needs of the local land user.
District Board Chairman Emerson Scott has been on the board for about 12 years.
He says aside from the current reclamation work being done at the Old Acme Power Plant, the district has done well on various waterway projects in terms of improving the scenic ability and the river's ability to hold fish.
"I would say a lot of the streams, the Tongue River in particular and the Goose, changing out the irrigation diversions to make it more fish friendly, and so they don't have to dry out the river to get water into the ditches, that's been huge, and helping the fish habitat and the river habitat, the project through the town of Dayton by the bridge, was a big project, but we got several others like that scattered around here."
The Sheridan County Conservation District is one of 34 districts in the state of Wyoming.