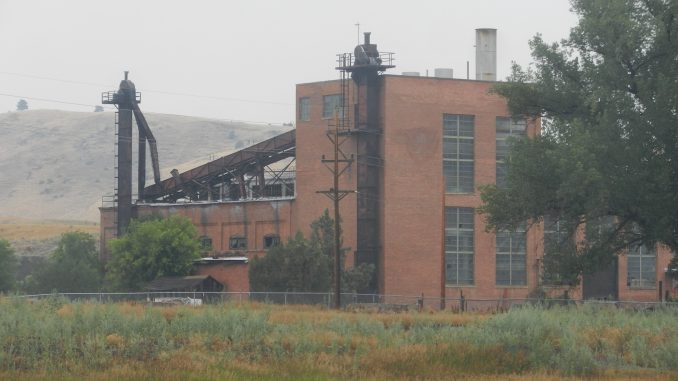 It may not look like much has been done at the old Acme Power Plant, but those that are working on it are ready to update the public.
The Sheridan County Conservation District has scheduled a public meeting on Tuesday, November 9th from 5:30 until 6:30pm at the Fulmer Public Library, to provide an update on recent and upcoming activities at the former Acme Power Plant.
A second public meeting will be held on Tuesday, November 16th from noon until 1pm at the YMCA.
Among the topics to be discussed is applying for a waiver to EPA for $585,000, instead of $500,000, which is the normal limit the EPA grants on various reclamation projects.
District Manager Carrie Rogaczewski says there's a large amount of asbestos in the structures and there's a number of other issues that need to be brought up to EPA, in order to get the waiver granted.
"Just information about the size of the site, the complexity of the site, the quantities and the costs and the public support and commitment from project partners for moving forward with additional components beyond the asbestos, to show that there's a strong commitment with moving the project forward even after the asbestos is taken care of."
Members of the Conservation District were supposed to speak about the Acme Power Plant Reclamation Project at a national conference next month in Oklahoma City, Oklahoma, but the conference has been canceled for covid reasons.