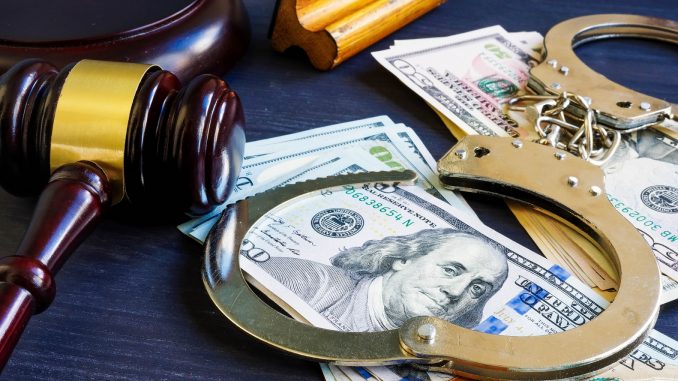 Acting United States Attorney for the District of Wyoming Bob Murray announced that David Jackson of Gillette was charged by indictment with multiple counts of wire and tax fraud. Jackson recently appeared for an arraignment hearing before U.S. District Court Magistrate Judge Kelly Rankin and pleaded not guilty to the charges. Rankin set a trial date for December 31. According to charges outlined in the indictment, Jackson was employed as an office manager for two Gillette businesses between October 2017 and April 2019.

Part of Jackson's duties included handling all financial aspects of his employer's businesses, including collecting, accounting for, and paying over trust fund taxes to the IRS on behalf of his employer. Additionally, Jackson operated a taxi business in Casper and Gillette. It is alleged that Jackson committed wire fraud by engaging in a scheme to defraud his employer by means of materially false and fraudulent pretenses, representations and promises and diverting the financial assets of his employer for his own personal use. It is further alleged that Jackson withheld the trust fund taxes for his employer's employees but failed to pay these taxes to the IRS. Instead, Jackson caused electronic transfers of payments from his employer's bank accounts to bank accounts Jackson controlled.

Jackson allegedly did not report any of the at least $111,761 of embezzled funds as income on his personal 2018 federal income tax return. Each count of wire fraud carries a maximum penalty of up to 20 years in prison, and a fine of up to $250,000. Each count of willful failure to collect or pay over tax carries a maximum penalty of up to five years in prison, up to three years of supervised release, and a fine of up to $10,000. The charge of false statement on a tax return carries a maximum penalty of up to three years in prison, up to one year of supervised release, and a fine of up to $100,000.