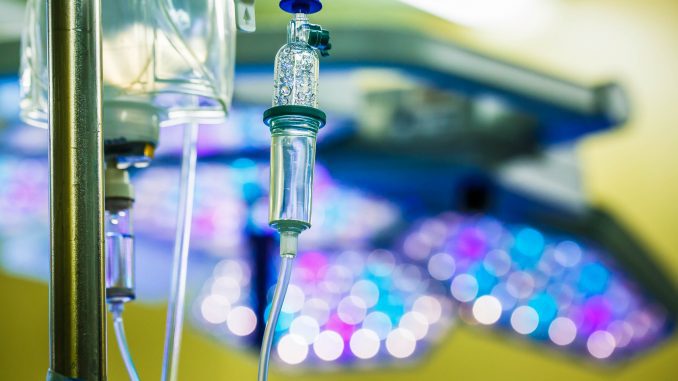 Sheridan Memorial Hospital is performing 65 – 70 tests for COVID-19 per day. Although that has been a consistent number for weeks, the positivity rate of those tests is concerning doctors.
The number of tests being performed at SMH accounts for only a percentage of tests performed in Sheridan County, a point made by SMH CEO Mike McCafferty during a leadership meeting on Oct. 21.
According to the Sheridan County website, testing is also available at Hospital Pharmacy West and Sugarland Walk-In Urgent Care Clinic. The Sheridan VA Medical Center also offers testing to veterans who are enrolled in VA health care and meet the CDC testing criteria.
But it's not the number of tests administered that has Chief Medical Officer Dr. John Addlesperger and his team concerned, it's the positivity rate.
For those who test positive, SMH has been making patients aware of ongoing studies being conducted at the University of Minnesota and Duke University. These clinical trials are not being conducted by SMH, but patients that meet criteria can take part in the studies remotely.
According to COVID-19 Public Information Officer Jennifer Graves, Sheridan County has added 16 lab confirmed cases in the last 24 hours. Sheridan County has now had 3,969 lab confirmed cases since the beginning of the pandemic. The county has also added six probable cases in the last 24 hours, bringing that total to 1,171.
There are currently 267 active cases of the virus in the Sheridan County community.
On Oct. 20, it was reported that two individuals in Sheridan County died from COVID-19 who did not have any underlying medical conditions, bringing the total death toll of the virus to 47 Sheridan County residents.
Currently 14 COVID-19 patients are hospitalized in Sheridan County with two of those in the Intensive Care Unit and one on a ventilator.
The Centers for Disease Control and Prevention list Sheridan County's level of community transmission as HIGH.
To schedule a booster vaccination or a first round of vaccinations, click here.
More COVID-19 information is available at www.sheridancounty.com/covid-19/.