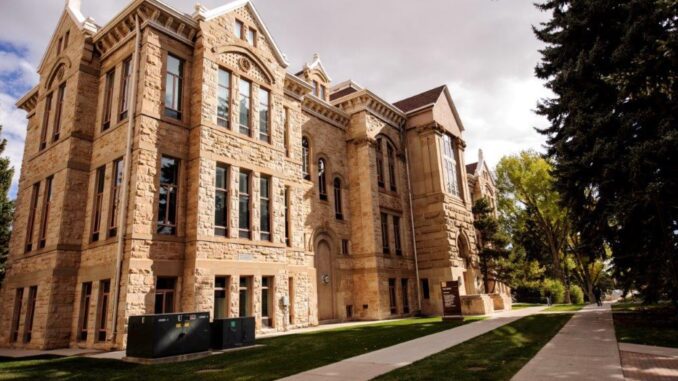 According to the University of Wyoming, several administrative changes and searches are underway or in the planning stage at the university.
Following Vice President for Research and Economic Development Ed Synakowski's move to the University of Nevada-Las Vegas, a search committee chaired by Provost and Executive Vice President Kevin Carman has posted the position opening and is accepting applications. In the meantime, Diana Hulme is the interim leader of the Office of Research and Economic Development, taking the role after serving as associate vice president for research. Her previous positions at UW include work as associate director of research for the School of Energy Resources and as assistant director of the Ruckelshaus Institute of Environment and Natural Resources.
Following the departure of Chief Diversity Officer Emily Monago to the Georgia Tech Research Institute in September, President Ed Seidel has tasked a committee with assessing the responsibilities and configuration of the Office of Diversity, Equity and Inclusion, and providing recommendations. He plans to begin a search for a new leader of the office in the near future.
"We appreciate the great work done by Dr. Monago to establish the Office of Diversity, Equity and Inclusion, and we are committed to moving forward under our strategic pillar of becoming a more diverse, inclusive university," Seidel said. "I also appreciate Dr. Hulme stepping forward to lead the Office of Research and Economic Development as we conduct a nationwide search for this important vice president position."
Additionally, Mandy Gifford has returned to the Office of Academic Affairs as chief of staff for Carman. She had been the executive administrative associate in the Office of the President, after serving as the executive assistant to the provost and in multiple roles in the Haub School of Environment and Natural Resources.
Finally, preparations are underway for two dean searches. College of Health Sciences Dean David Jones plans to retire from the position at the end of this academic year, and the College of Business deanship — currently filled on an interim basis by Associate Professor Rob Godby — will be open as well.