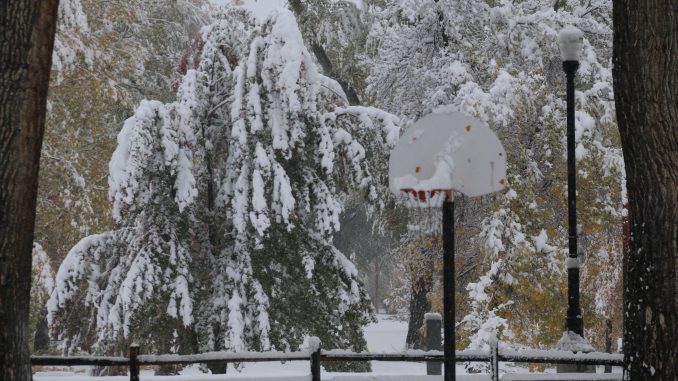 The heavy wet snow made some areas of Sheridan beautiful and/or dangerous.
As heavy snow piled on trees and electrical wires, branches snapped, wires got weighted down, and that created some problems here and there.
Other areas were fortunate and got to enjoy the beauty.
We grabbed some photos of both to share.