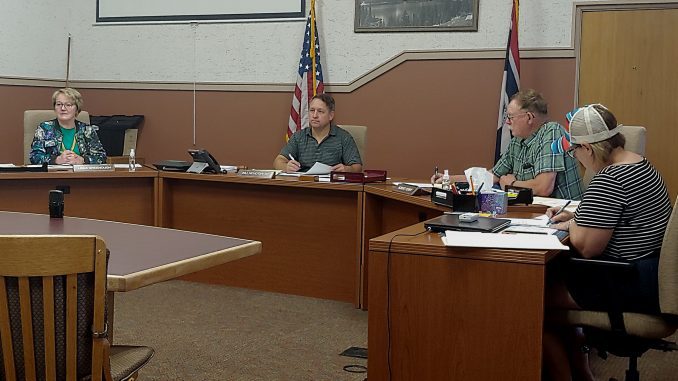 Johnson County's Commissioners have accepted agreements for a Federal Lands Access Program (FLAP) grant concerning road reconstruction in Crazy Woman Canyon.
County Road & Bridge Supervisor Scott Pehringer said there is a Memorandum of Agreement between Federal Highway Administration, Central Federal Lands Highway Division, Johnson County, and the US Forest Service.
He explained the first agreement further.
He talked about some of the components of the project.
The second agreement, according to Pehringer, is a fund transfer agreement specifying the county's portion of the project cost of roughly 10% would be $193,000 of the total estimated project cost of just over $2 million.
Pehringer said this is the next step in the process of getting the bridge replaced.