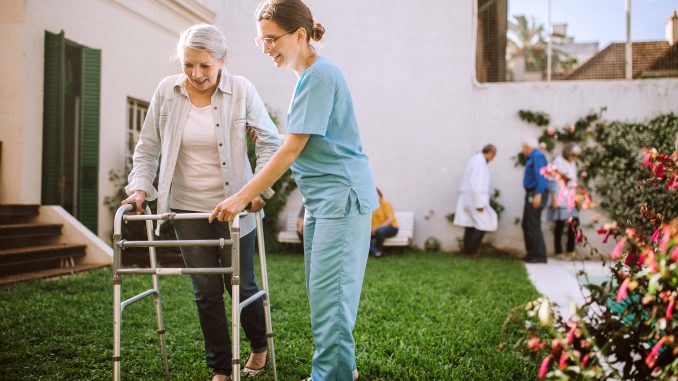 According to the Centers for Disease Control and Prevention, one out of five falls causes a serious injury such as broken bones or a head injury. Each year across the nation, 3 million older people are treated in emergency rooms for fall injuries. Over 800,000 patients a year are hospitalized because of a fall injury, most often because of a head injury or hip fracture.
Here is Sheridan, the HUB on Smith offers exercise classes and activities to improve mobility and balance to help prevent falls. Led by certified group fitness and Yoga instructor Lisa Wells and Amanda Munford the class called BOOM offers attendees a low impact, circuit style workout with challenging movements to improve cognitive abilities and increase overall strength, cardio conditioning, flexibility, and balance. 
While appearing on Sheridan Media's Public Pulse Program, Physical Therapist Brian Allred, who works closely with the HUB on Smith, told listeners a few techniques to help strengthen bones and improve balance.
Should a fall occur and mobility is restricted, many mobility devices and aids exist that help in recovery and allow for more independence. But many times, those devices can be costly. In those cases, the HUB on Smith offers the Loan Closet.
HUB on Smith Senior Fun and Wellness Coordinator Lisa Wells.
If you or someone you know could use some help during a recovery, would like to donate to the Loan Closet or would like more information on class times, contact the HUB on Smith at (307) 672-2240.