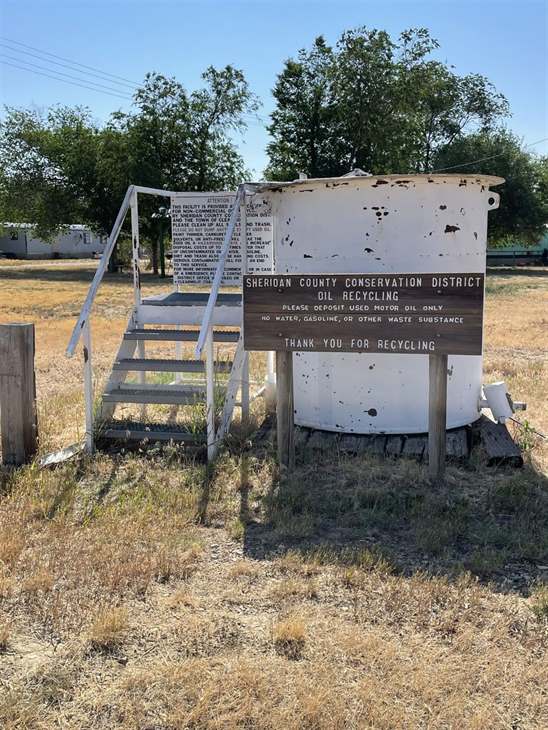 Rural residents in Sheridan County will continue to have 2 places to recycle their used motor oil.
The Sheridan County Conservation District Board Of Trustees has recommended that the district continue its agreements with the towns of Dayton and Clearmont to provide oil recycling collection facilities.
The recycling program is free to residents and landowners and has been going on since the 1990s, to address concerns with rural oil disposal practices.
So far more than 32,000 gallons of oil has been collected and recycled.
District Manager Carrie Rogaczewski says the district asks that those who use the facilities use them responsibly and use them for their intended purpose.
"We just continue to remind people not to put other items within those tanks, things like carburetor fluid, antifreeze, or other substances that could turn that used motor oil into a hazardous that would be more costly to address."
The agreements have been sent to the Dayton and Clearmont town councils for their consideration.