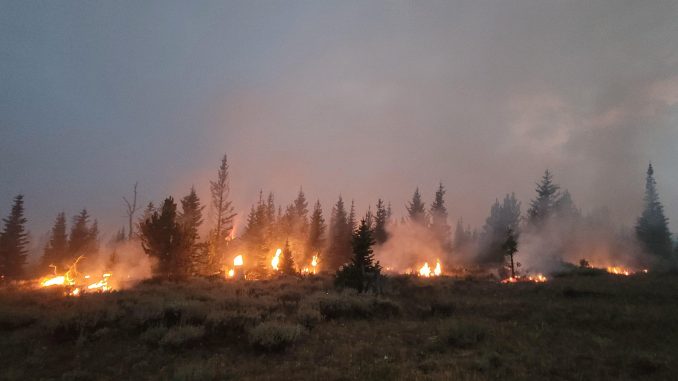 Crews battling a wildfire in the Big Horn National Forest have been making progress on containing the fire, and say the job is more than half done.
As of 9am Sunday, August 29th, the Crater Ridge Fire (30 miles east-northeast of Lovell) has burned more than 6,200 acres of land and is 52% contained.
Recent rain, hail, cooler temperatures and higher humidity slowed the fire's growth and allowed crews to get to the fire and build containment lines, in particular on the north and northeast side.
However, warmer temperatures and lower humidity levels are forecasted for the next few days and the fire is still moving slowly northwestward towards the Montana border.
In the interest of firefighter and public safety, eight forest roads and eight forest roads near the fire remain closed.