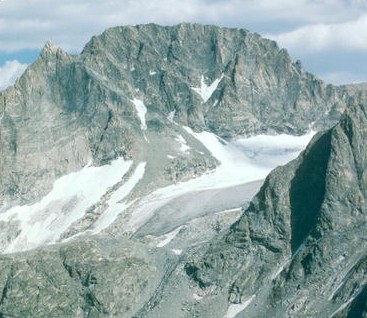 An accidental fall was apparently what killed a climber that was found dead on Wyoming's highest mountain, according to the Sublette County Sheriff's Office.
A helicopter crew spotted the body of 41 year old Thor Hallingbye, of Cheyenne, shortly after noon Monday (August 16th) on Gannett Glacier.
The glacier is at nearly 13,000 feet (3,960 meters) on the 13,810-foot (4,210-meter) Gannett Peak.
"This appears to be a tragic climbing accident and our deepest condolences go out to the friends and family of Mr. Hallingbye," sheriff's office spokesman Sgt. Travis Bingham said in a statement.
Hallingbye's body was flown from the mountain to the Lander airport.
The Fremont County Coroner's Office was investigating.