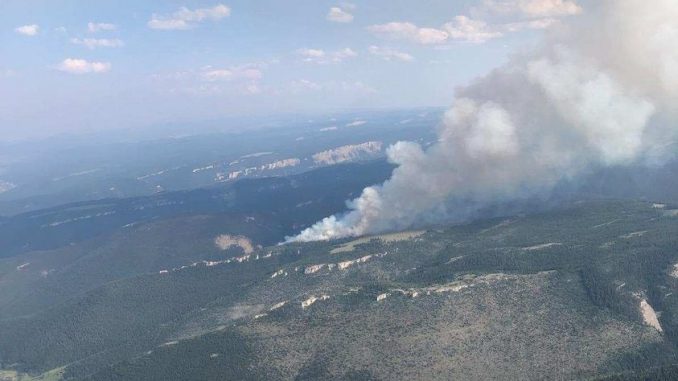 After three weeks of traversing through rugged steep terrain, firefighters have been able to establish some containment on a fire burning in the Big Horn National Forest.
As of 9am on Saturday, August 7th, the Crater Ridge fire has burned 1,285 acres, but 20% containment has been reported.
Although there was rain in the Sheridan area on Friday, very little fell in the area where the fire is, which is about 30 miles east-northeast of Lovell.
Winds of 30 miles per hour with gusts up to 40 didn't help the situation.
Crews are continuing to work on the north-northeast perimeter of the fire, which has crossed Pumpkin Creek.
Helicopters are assisting with bucket water drops.
Cold trailing and mop up work continues on the south and southwest sides of the fire perimeter.
There are approximately 145 personnel battling the fire.
Anyone traveling in the area is asked to drive slow and carefully on Forest Roads 13 and 14, as they are primary roads used by firefighters, and traffic is heavier on the weekends, as people head out to their favorite spots.