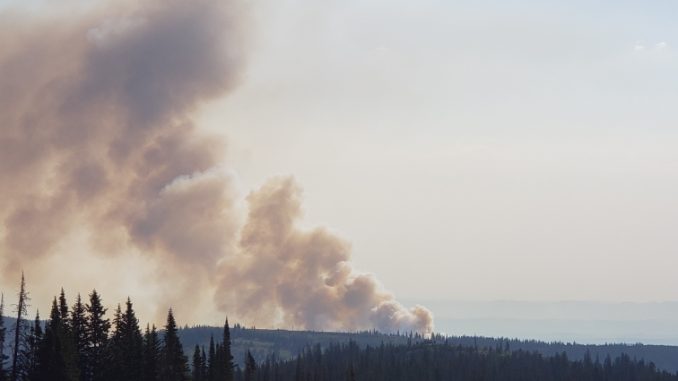 A fire that has been burning in the Big Horn National Forest for nearly three weeks, is moving slowly and crews are mopping up the area where it started.
As of 9am on Friday, August 6th, the Crater Ridge fire has burned 905 acres with 0% containment.
The fire recently moved north of Pumpkin Creek, but is still south of Forest Road 111, which has been prepped and established as an indirect containment line. 
Some firefighters have been cold trailing and mopping up the south and southwest side of the fire perimeter.
A burnout operation also took place north of Cub Creek on the southwest side of the perimeter to eliminate heavy fuels and improve the ability to contain the fire. 
New containment lines are being worked on and helicopters continue to do bucket drops in the area.
Additional firefighting resources have been ordered and are on the way.