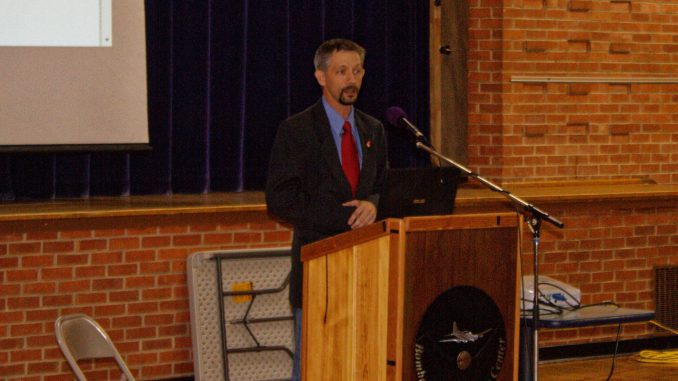 A meeting was held Wednesday evening in Buffalo for those against a proposed one-cent special purpose sales tax to discuss their opposition with the public
The proposal is on the ballot on August 17th for voters to decide whether to add a seventh penny to the sales tax in Johnson County.
The one-cent specific purpose tax will maintain, replace or upgrade municipal facilities, and fund infrastructure in both Buffalo and Kaycee, and develop a maintenance savings account.
David Iverson, representing the Patriot Conservatives of Johnson County (PCJC) explained to the crowd what the meeting would cover.
The alternative proposal, according to the PCJC, would not require new taxes, but utilize existing taxpayer and foundation reserves, fundraising efforts, and increasing user fees to raise the necessary funds for the projects.
The amount of money asked in the proposal will be roughly $38 million, with $25 million going to projects and $13 million going to the maintenance account for future upkeep on the facilities.
To read the PCJC alternative proposal, click on the link here:
http://www.jcwyopatriots.com/