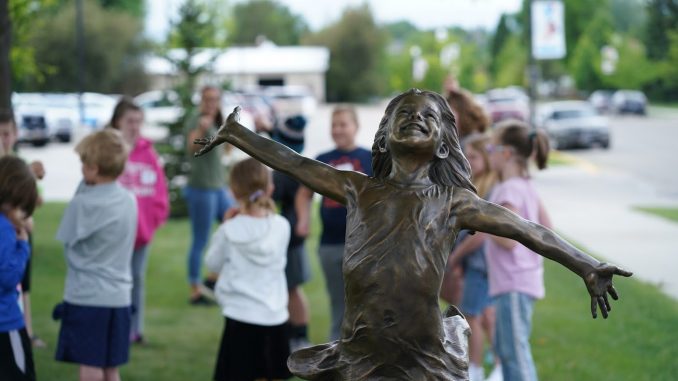 On Saturday, July 31, from 9 a.m. – 1 p.m. the Y will celebrate their Vision 50 Project campaign by hosting a series of activities and tours to showcase all of the ways the Y serves the Sheridan community now and for another 50 years.
The free event in the North Parking lot of the YMCA will include a 1-mile kid fun run, cycle-a-thon, virtual run of all distances, food from The Happy Camper, Sheridan Donut Company, and Dominos, youth choir mini concert, climbing wall, art project, proper life jacket fittings, various types of camp & sports activities and tours of the repurpose project.
All events run from 9 a.m. to 1 p.m. unless otherwise mentioned below. (Vendor times may vary)
The schedule of special events include:
Cycle-a-thon with sign-ups on sheridanymca.org website — 9:00 am – 1:00 pm (45 minute time slots on the hour)
1-mile Kid Fun Run — 10 a.m. (meet at the courtyard)
Youth Choir mini concert — 11 a.m.
Virtual Run sign up on Its Your Race – link on sheridanymca.org , July 31 – Aug. 8
"The Vision 50 Campaign is nearing its close and we want to invite the entire community to join with us in celebrating the history, present and future, of our original facility," Executive Director of the Sheridan County YMCA Liz Cassiday said. "We also want to share all of the exciting opportunities this project offers including a climbing wall, expanded youth program space and health and wellness space."